A Burgundy Fall wedding is a testament to the beauty of the season, with its rich, deep hues and romantic ambiance. If you're planning such a celebration, here are the essential elements to ensure your special day is a captivating tribute to autumn's splendor.
1. Wedding Invitations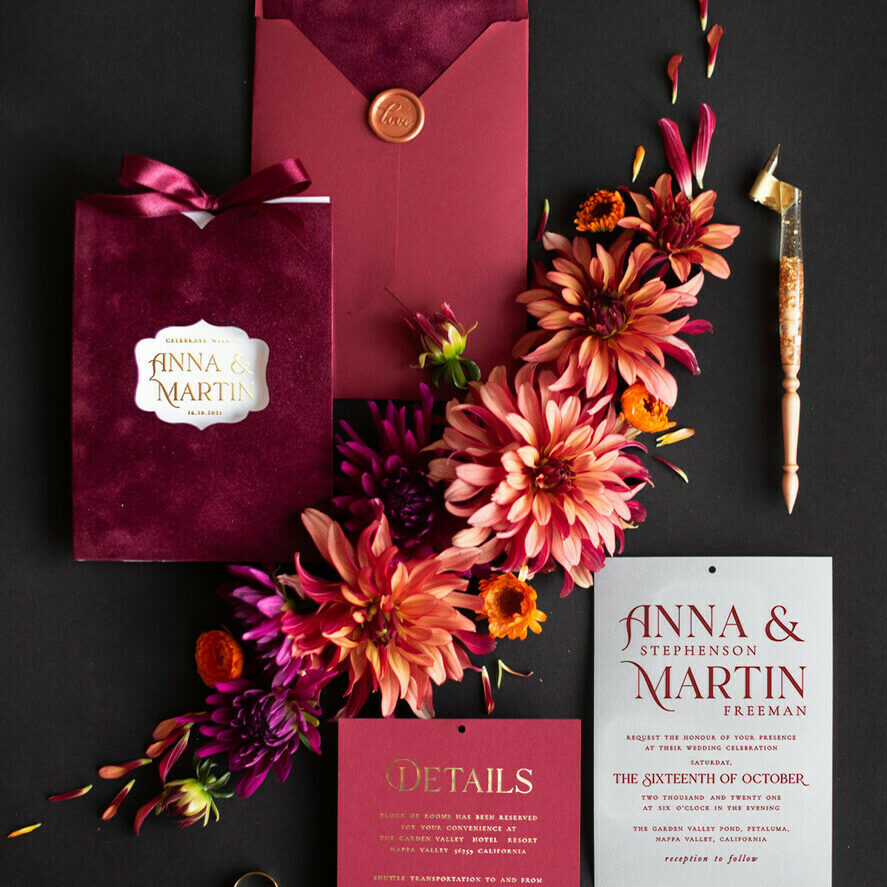 Begin your journey with invitations that feature the enchanting color palette of burgundy. These invitations should evoke the warmth and richness of the season.
2. Music
Select music that complements the fall atmosphere. Consider acoustic melodies, autumn-inspired playlists, or live musicians to create a romantic and enchanting ambiance.
3. Menu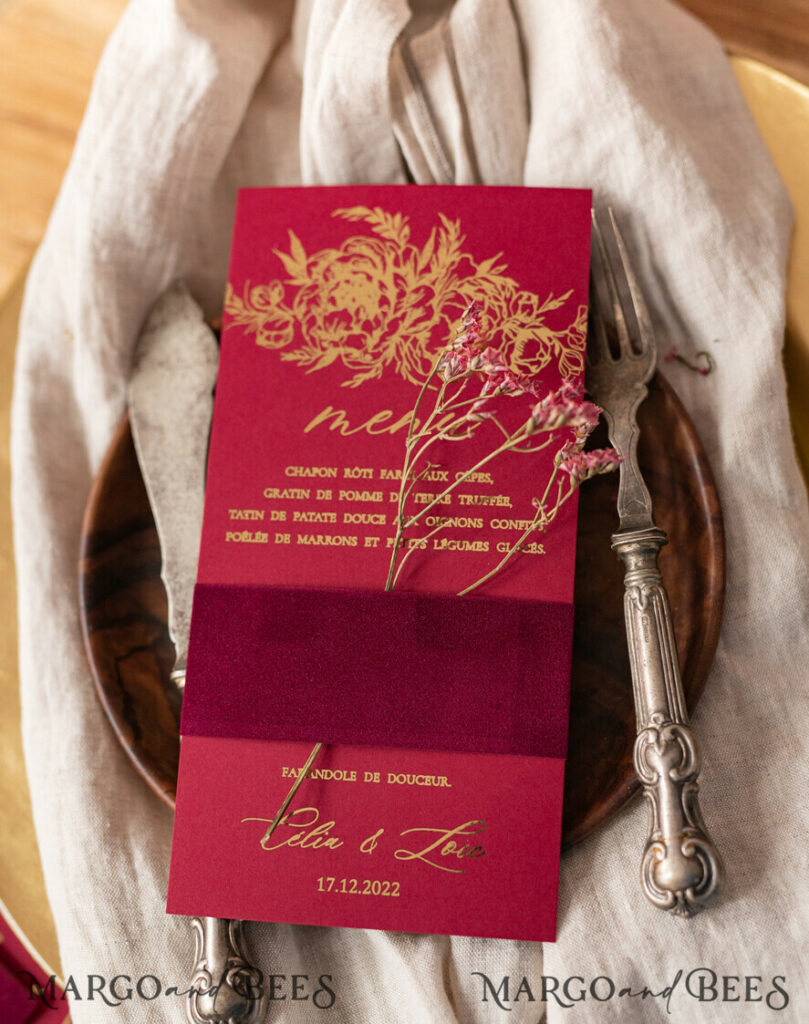 Craft a menu that celebrates the flavors of the season. Incorporate seasonal ingredients and dishes that reflect the richness of fall.
4. Place Cards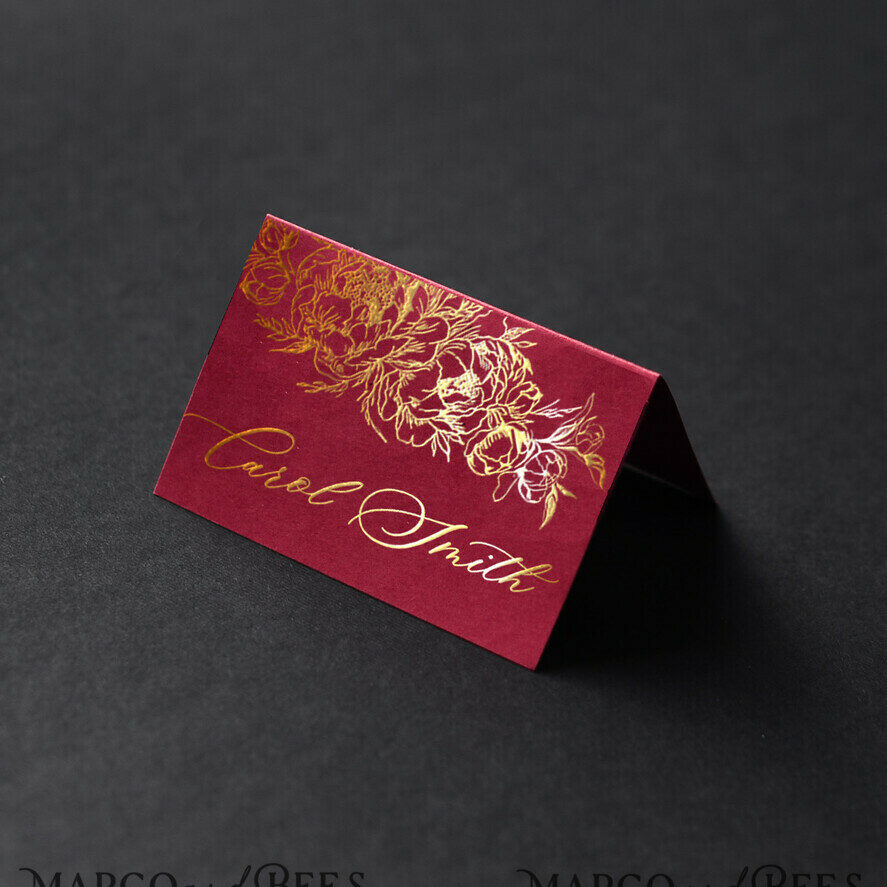 Design place cards that incorporate the warm burgundy color, guiding your guests to their seats in a style that is both inviting and elegant.
5. Table Setting Arrangement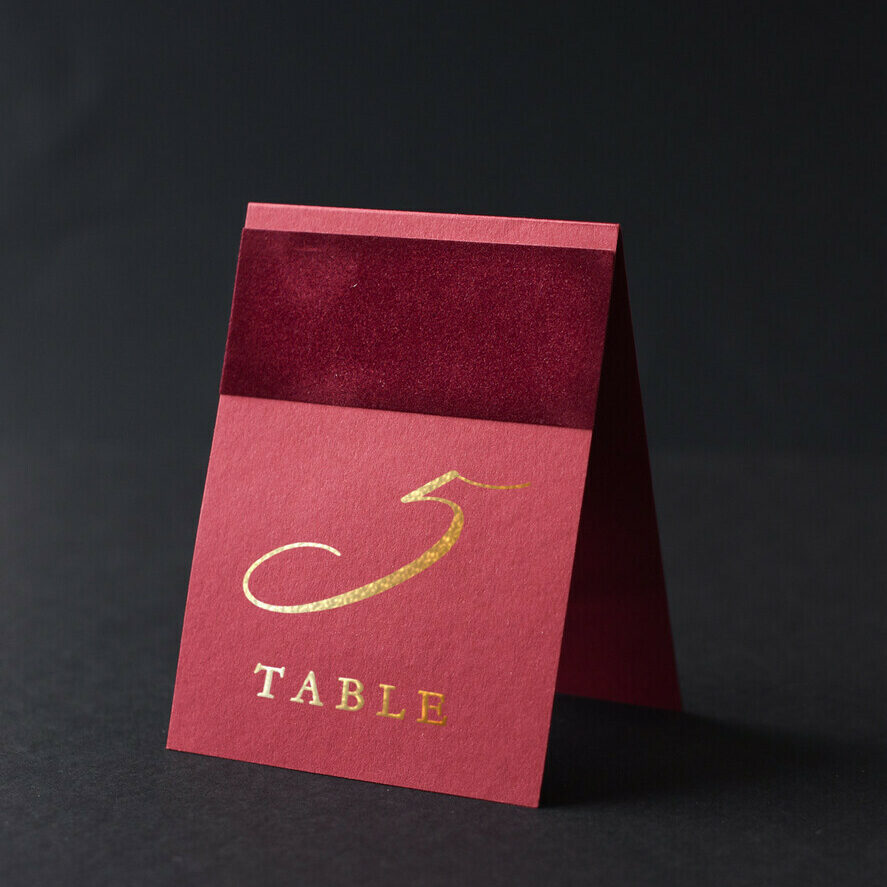 Create a tablespace that captures the essence of fall. Adorn your tables with rich burgundy linens, rustic centerpieces, and candlelight to evoke a sense of romance and warmth.
6. Flowers
Choose floral arrangements that embrace the hues of the season. Think deep burgundy roses, rustic sunflowers, and lush greenery to create bouquets and centerpieces that are both captivating and evocative.
7. Wedding Rings Box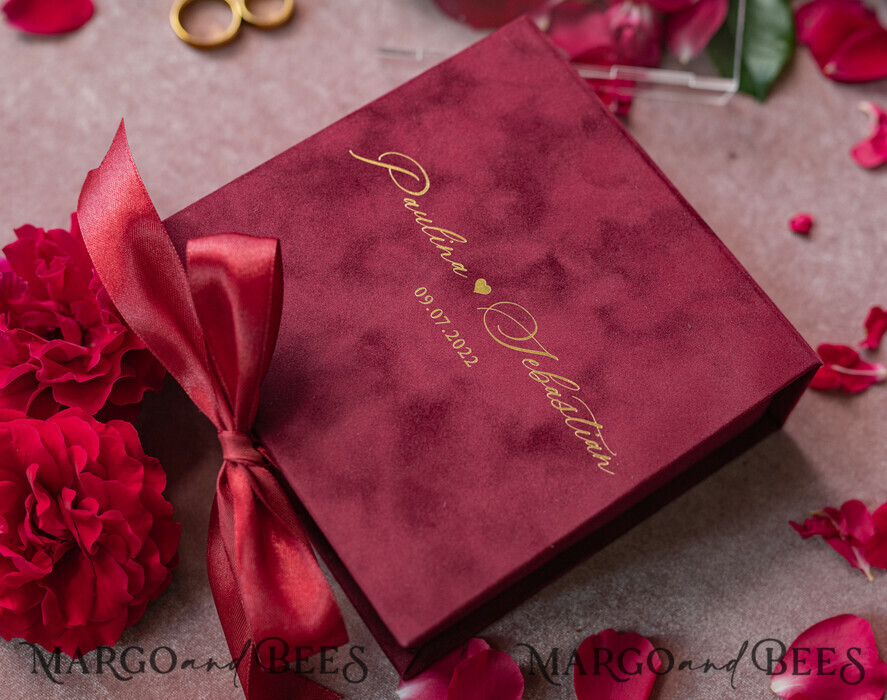 Select a wedding rings box that reflects the charm of the season. A wooden or rustic-style box with burgundy accents can hold your precious rings beautifully.
8. Venue
Choose a venue that embraces the beauty of fall. Spaces with large windows, natural surroundings, and cozy interiors create an ideal backdrop for your celebration.
9. Envelope Box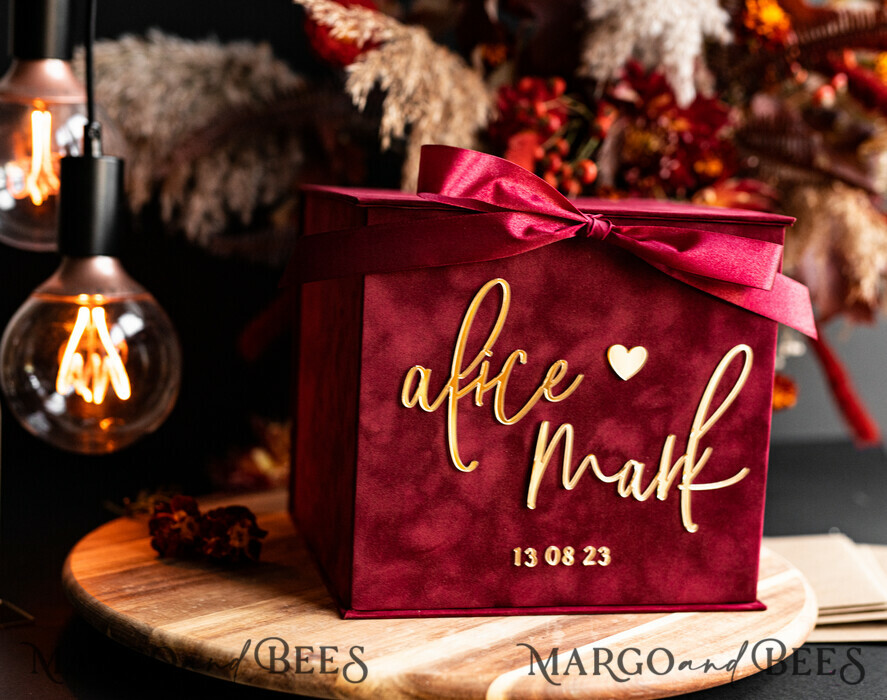 Keep your wedding cards and well-wishes secure in an envelope box that harmonizes with the autumn theme, ensuring your cards are collected with care and style.
In a Burgundy Fall wedding, every element is a nod to the season's beauty. By incorporating these essential elements, your wedding will be a heartfelt celebration of rich hues and romantic moments, encapsulating the splendor of fall and the love that fills the air.