A Passport-Inspired Sage Green wedding is a celebration of love's journey, where every detail feels like an adventure. If you're planning such a unique and whimsical celebration, here are the essential elements to ensure your special day takes your guests on a romantic journey they'll never forget.
1. Wedding Invitations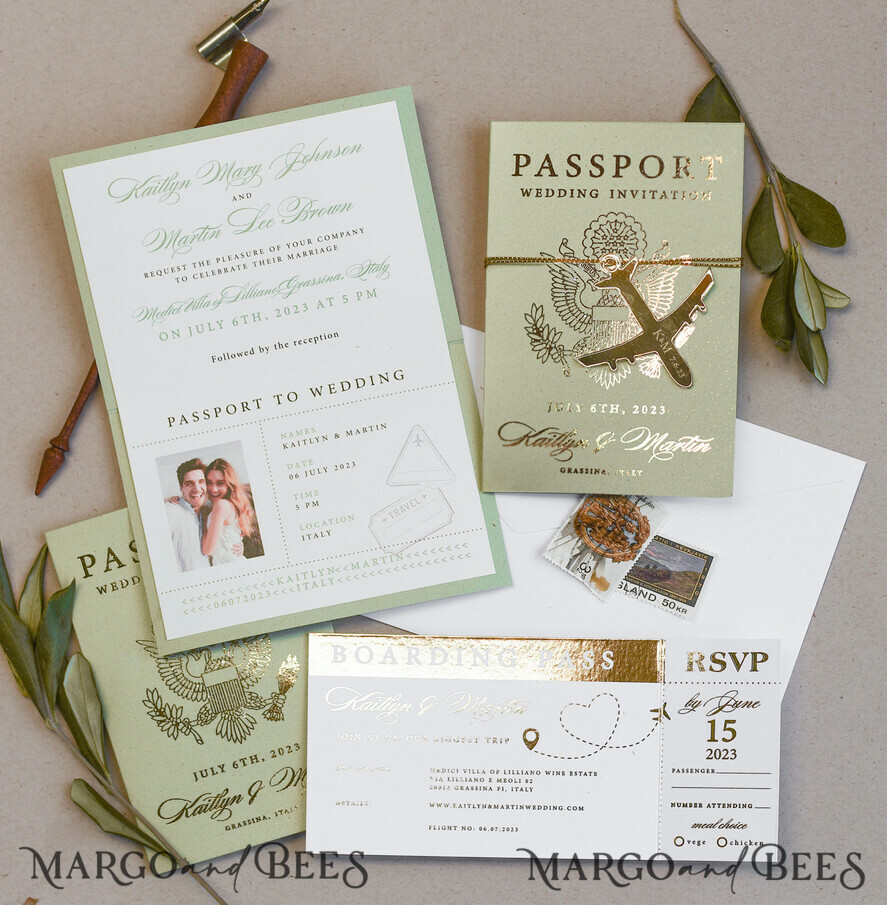 Your wedding invitations are the first page in the story of your love journey. Design them to resemble passports, with sage green hues and travel-themed accents, inviting your guests to embark on this adventure with you.
2. Venue
Choose a venue that complements the travel theme. Consider spaces with vintage maps, globes, and a sense of wanderlust to set the perfect backdrop for your unique journey of love.
3. Welcome Sign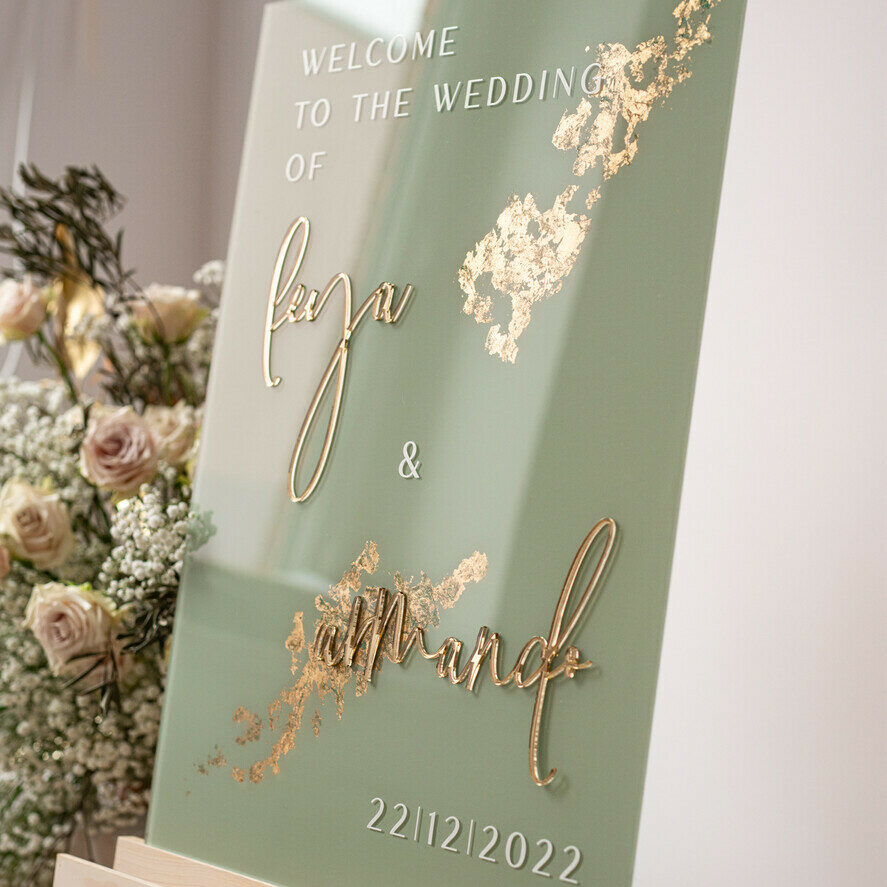 Welcome your guests with a charming sign that hints at the travel theme and guides them into the world of your celebration.
4. Music
Select music that evokes the spirit of adventure and romance. Consider songs that transport your guests to far-off places and beautiful destinations.
5. Wedding Book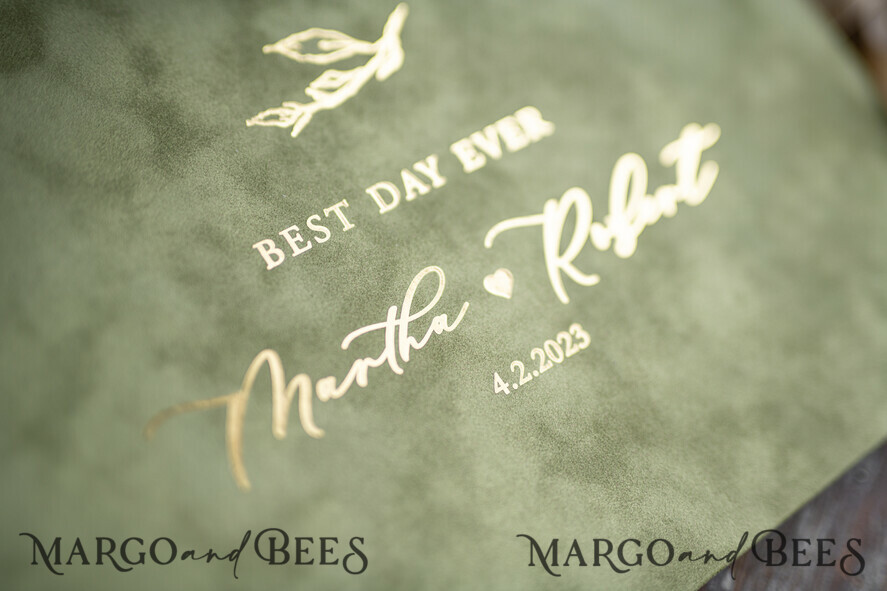 Provide a wedding book where your guests can leave their heartfelt messages and well-wishes, allowing them to be a part of your love journey.
6. Flowers
Use sage green flowers and foliage to create bouquets and centerpieces that reflect the natural beauty of your theme, adding a touch of elegance to your travel-inspired decor.
7. Calligraphy Pen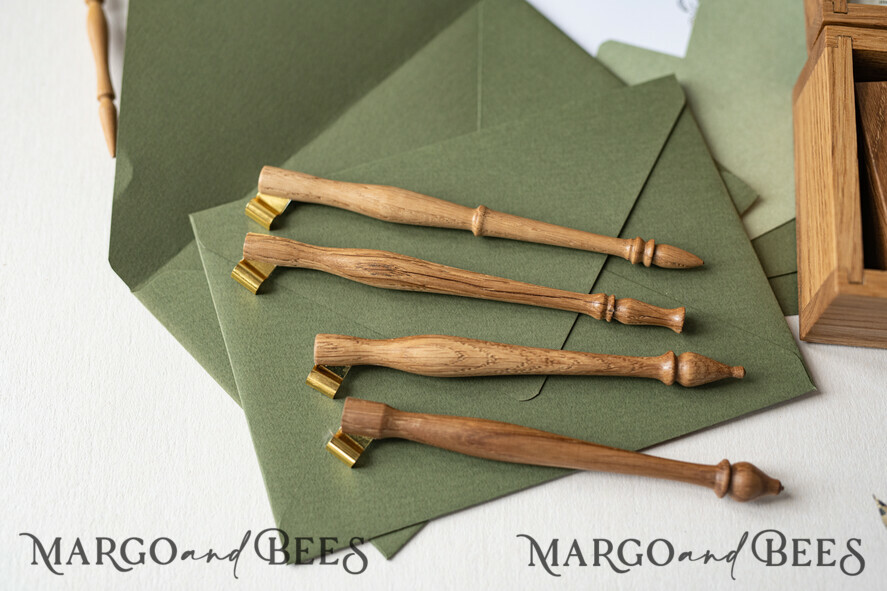 For a personal touch, offer a calligraphy pen station where guests can pen their wishes, add travel-inspired doodles, or leave their mark in a creative way.
8. Wedding Favors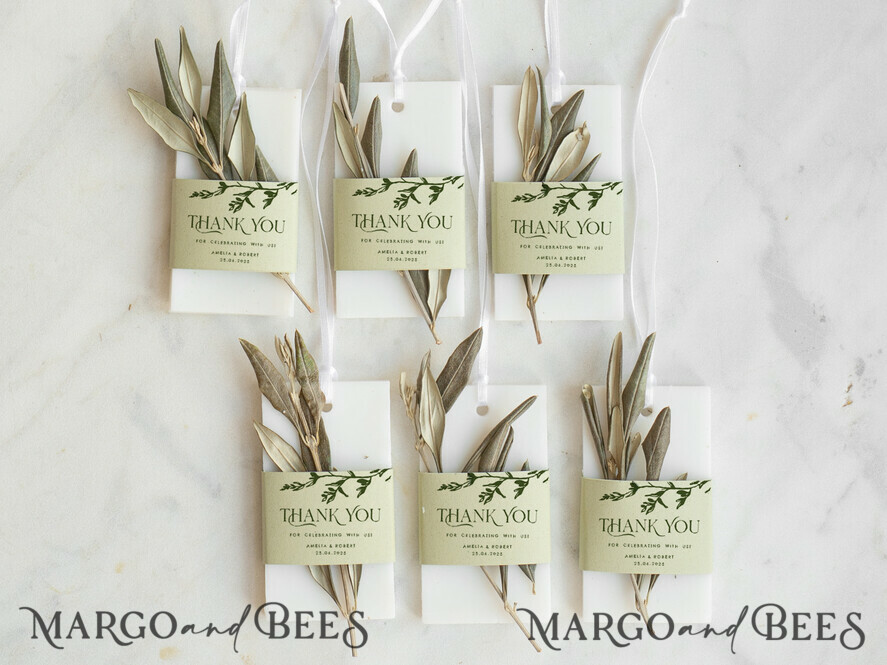 Offer unique wedding favors that tie into your travel theme, such as mini luggage tags, compasses, or personalized passport holders, creating memorable keepsakes for your guests.
In a Passport-Inspired Sage Green wedding, love takes the form of a beautiful journey. By incorporating these essential elements, your wedding will be a celebration of adventure, wanderlust, and the beautiful path you've embarked on together. It's a journey of love that you and your guests will treasure forever.