A white and gold floral wedding is the epitome of timeless elegance and opulence. If you're planning a wedding with the theme "Gilded Elegance," where white and gold reign supreme, you're in for a celebration that exudes sophistication and romance. Let's explore the 10 essential elements that will make your wedding truly unforgettable.
1. Wedding Invitations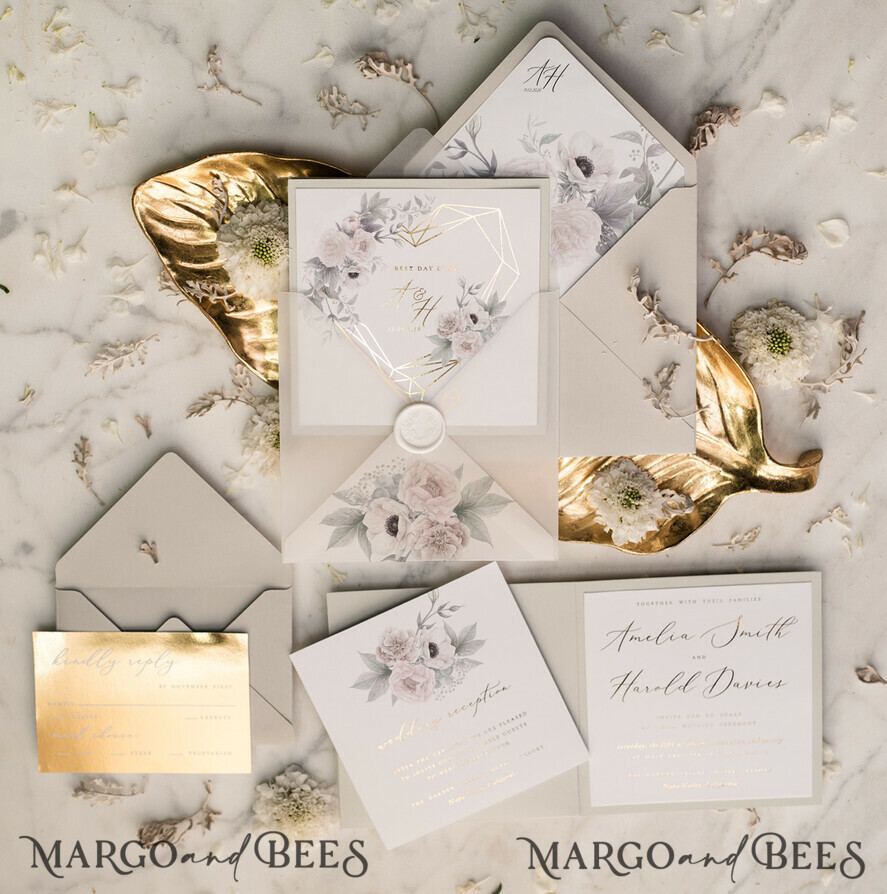 Your wedding invitations set the stage for the grand affair. Choose invitations adorned with white and gold elements, intricate floral motifs, and elegant typography. These invitations will give your guests a glimpse of the lavish celebration to come.
2. Music
Select music that resonates with the opulent theme. Live instrumental music, a string quartet, or a harpist can elevate the atmosphere, setting a regal tone for your ceremony and reception.
3. Wedding Guest Book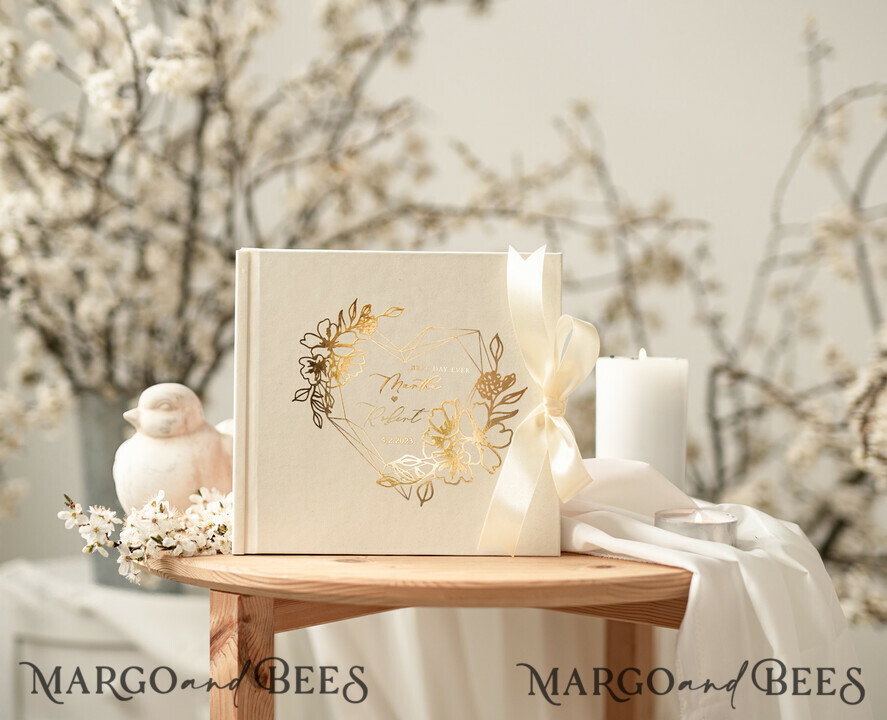 Choose a guest book with white and gold accents, providing your guests with a stylish platform to leave their well-wishes and blessings. It's a cherished keepsake of your special day.
4. Bridesmaid Dresses
Dress your bridesmaids in gowns that reflect the color scheme. Classic white or gold dresses, or even a blend of both, will create a harmonious and elegant look.
5. Wedding Bolero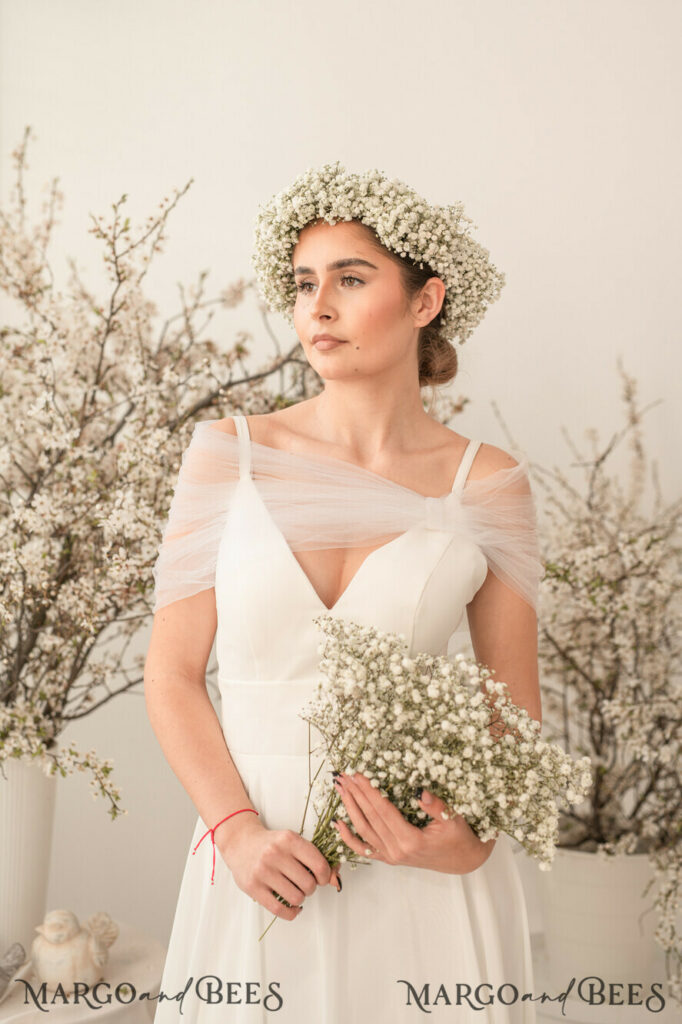 If your wedding is during a cooler season, consider providing your bridesmaids with elegant white boleros or cover-ups to keep them comfortable while maintaining the theme.
6. Flowers
Floral arrangements are at the heart of your theme. Design white blooms like roses, lilies, and orchids, accented by golden leaves or accessories for a stunning contrast.
7. Wedding Favors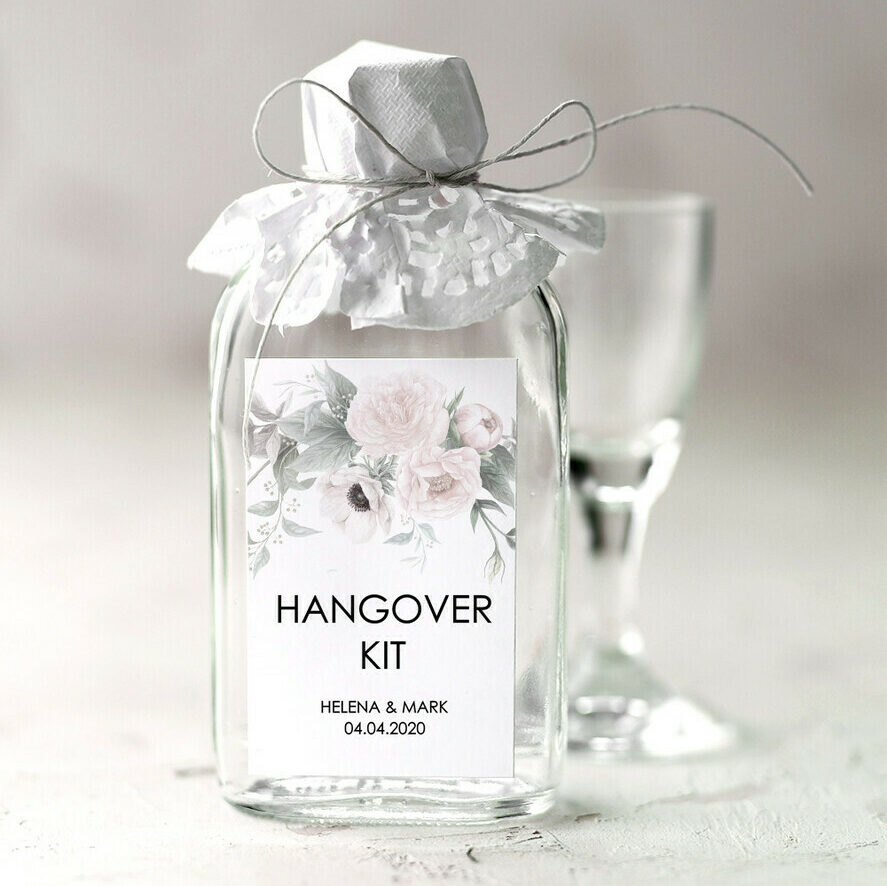 Express your appreciation with wedding favors that match the opulence of your theme. Consider white and gold-themed favors like scented candles, engraved bottles of champagne, or even personalized drinks with a touch of gold.
8. Venue
The choice of venue is pivotal. Seek out a venue with architectural elegance and stunning white and gold décor, or use white drapery and golden accents to transform any space into your dream setting.
9. Table Decor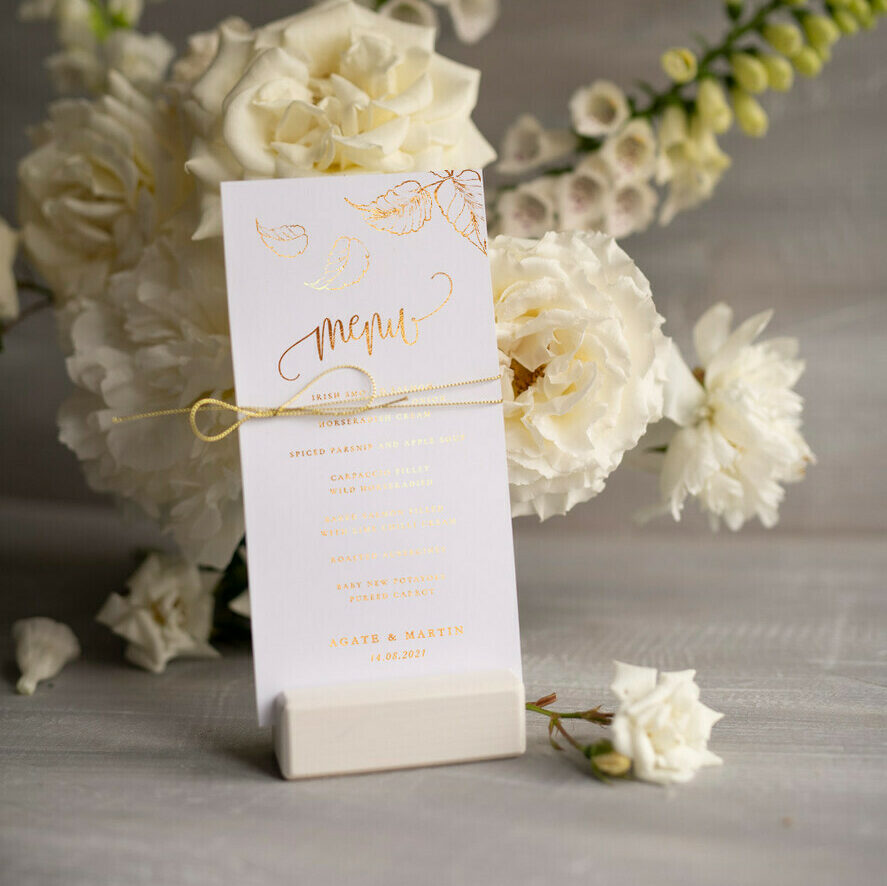 Design a tablespace that mirrors your color scheme. Use white tablecloths with gold accents, elegant tableware, and floral centerpieces that feature white and gold hues. Name tags with a regal touch are a thoughtful addition.
Your "Gilded Elegance" wedding will be a celebration of pure luxury and beauty. By incorporating these essential elements, your day will unfold as a timeless and opulent affair, where white and gold florals take center stage, and the atmosphere is drenched in regal charm.