Autumn paints a masterpiece of colors, offering a canvas of warm hues and rustic charm for your wedding day. If you're planning a "Rustic Elegance Wedding" that embraces the splendor of autumn, here are the essential elements that will make your celebration truly enchanting.
1. Wedding Invitations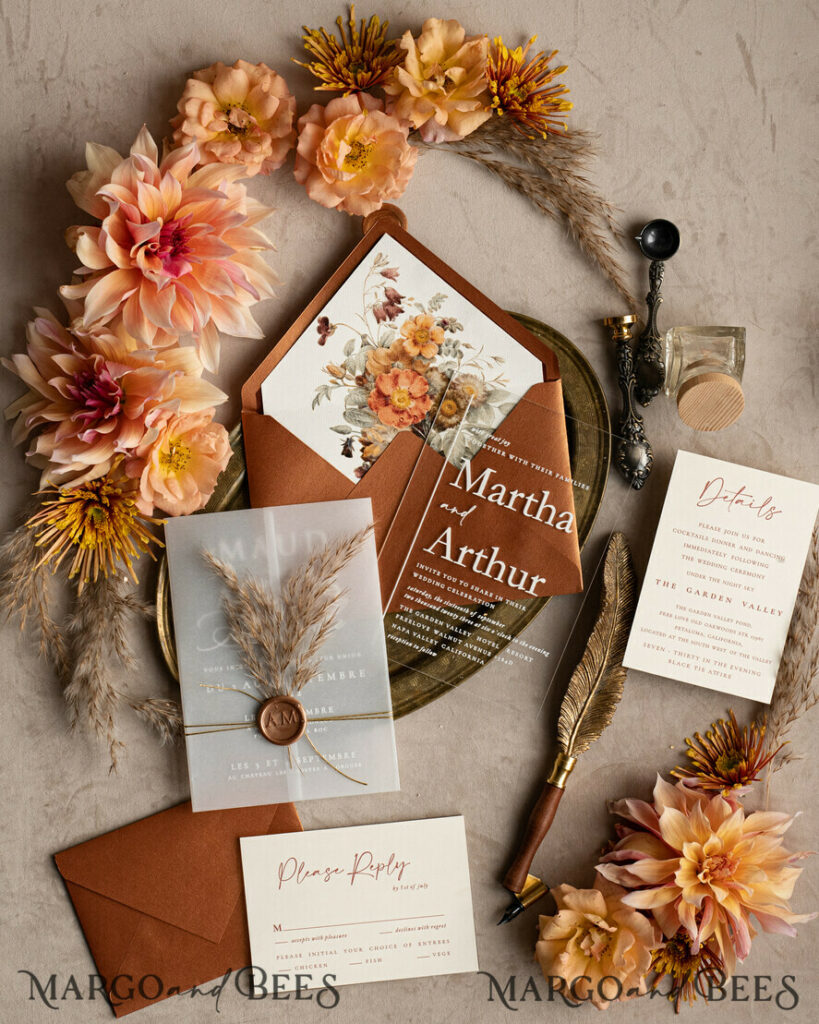 Begin your journey with invitations that capture the essence of the season. Earthy tones, watercolor foliage, and elegant fonts will set the perfect tone for your rustic elegance wedding.
2. Flowers
Autumn blooms like sunflowers, dahlias, and roses in rich hues are ideal for your floral arrangements. Complement these with seasonal foliage to create an enchanting bouquet and rustic centerpieces.
3. Wedding Guest Book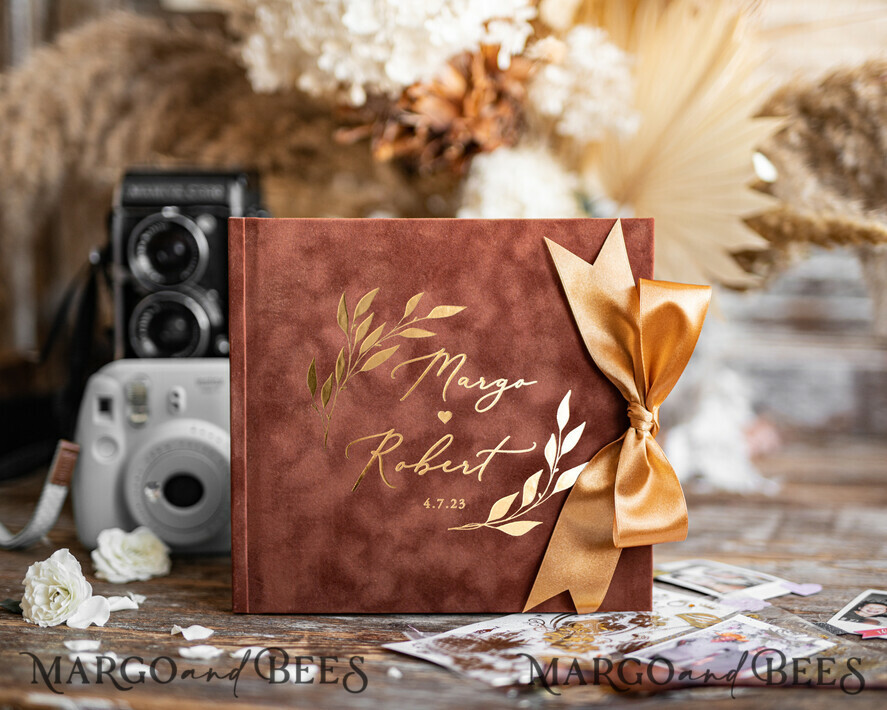 Provide a guest book that features autumn motifs, allowing your loved ones to leave heartfelt messages and warm wishes. It will become a treasured keepsake of your special day.
4. Groom's Suits
Dress the groom and groomsmen in suits that reflect the rustic elegance theme. Earthy tones like deep burgundy, olive green, or warm brown can complement the season beautifully.
5. Wedding Vow Books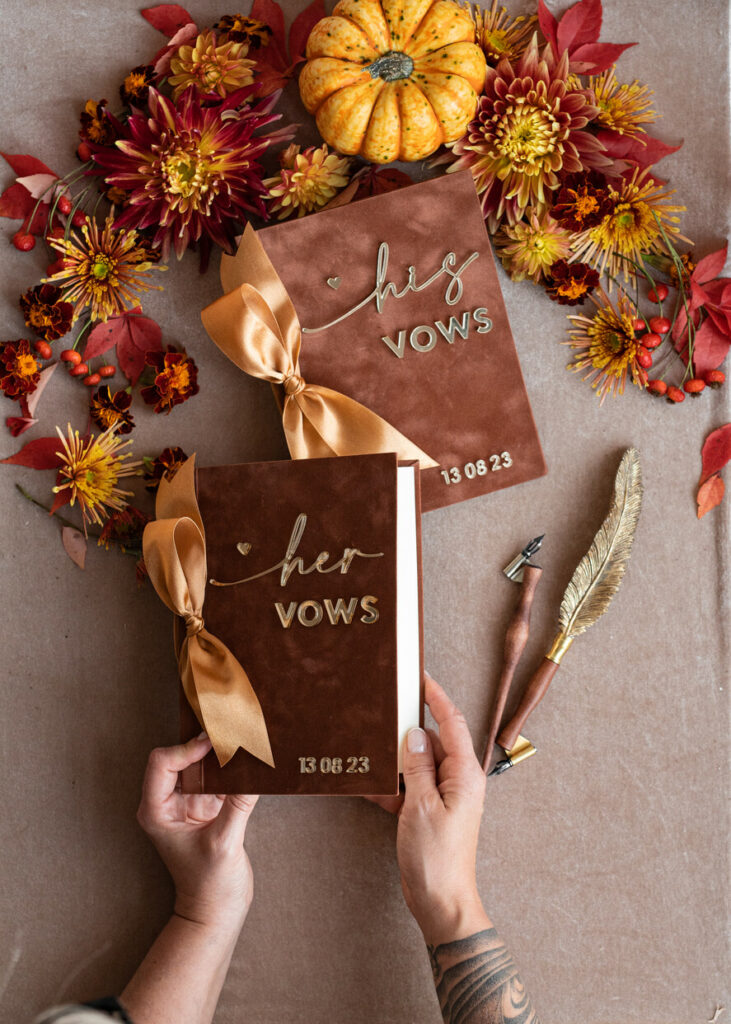 Choose vow books with a rustic touch for exchanging your promises. They will hold the heartfelt words that bind your love.
6. Venue
Select a venue that offers the cozy charm of autumn. Barns, vineyards, or outdoor settings with fall foliage provide the perfect backdrop for your rustic elegance wedding.
7. Photo Box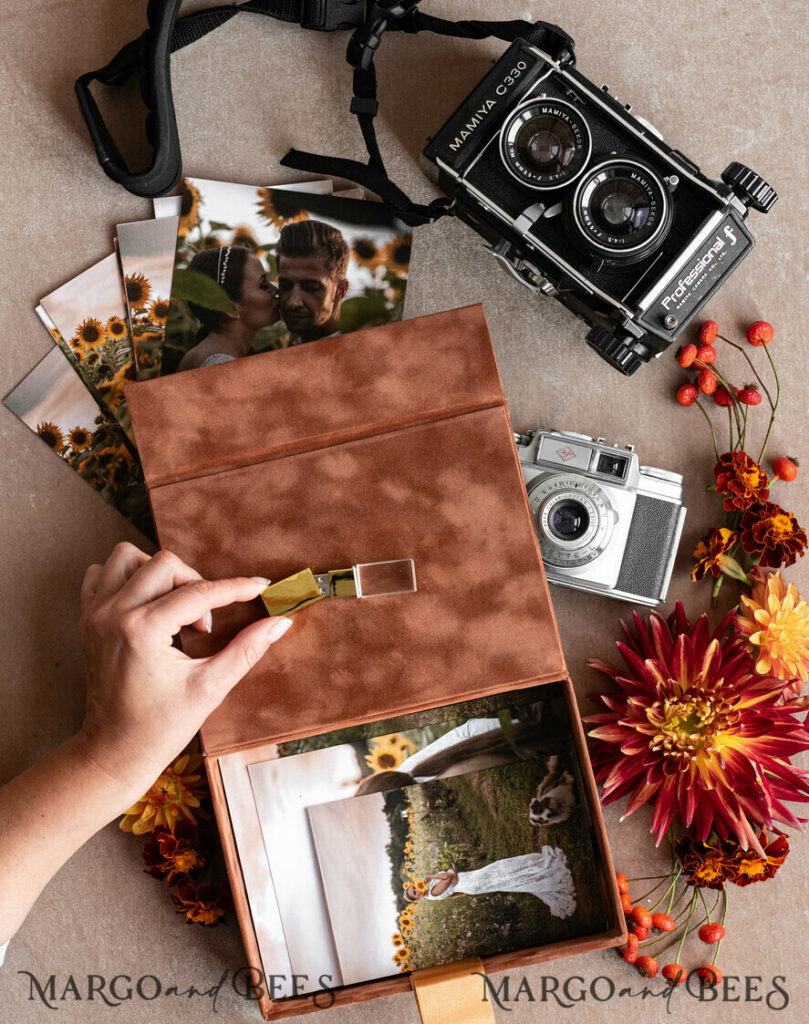 Create a photo box for guests to leave their cherished snapshots and well-wishes. This interactive element adds a personal touch to your celebration.
8. Table Sitting Arrangement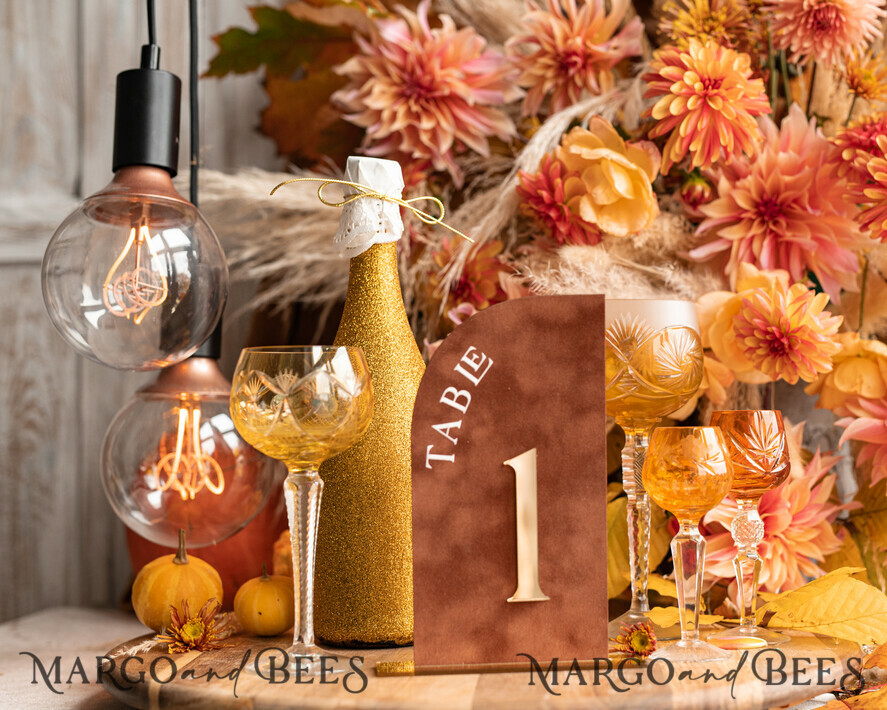 Design a seating arrangement that reflects the rustic elegance theme. Vintage wooden tables, burlap runners, and autumn-inspired tableware will bring warmth to your reception.
9. Music
Choose music that complements the season, such as acoustic melodies or live folk bands. The soundtrack of your day should resonate with the ambiance of autumn.
10. Menu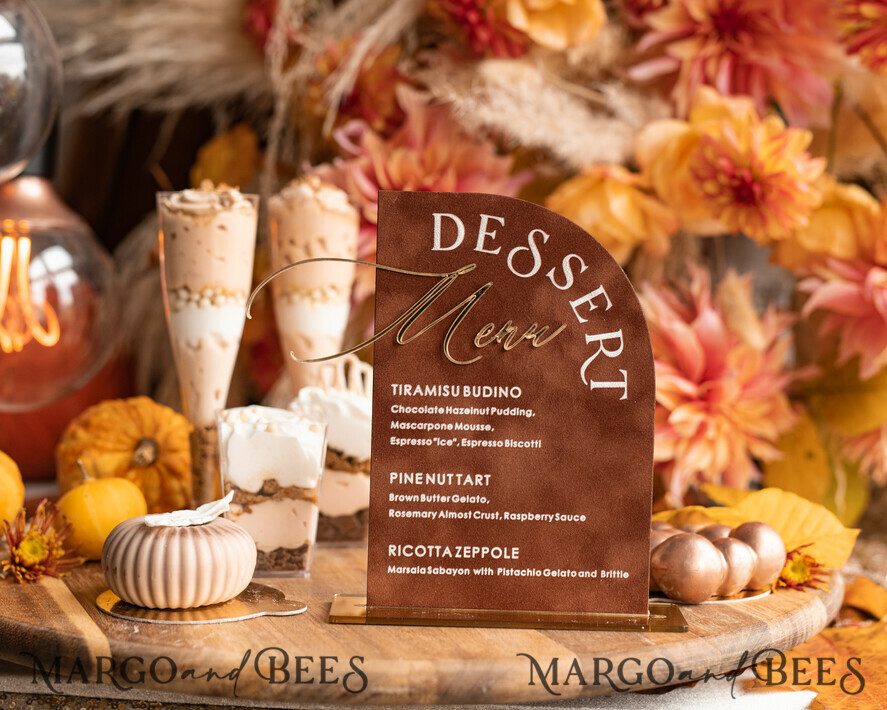 Craft a menu that celebrates the flavors of fall. Include dishes with seasonal ingredients like roasted vegetables, hearty soups, and warm apple or pumpkin desserts.
In "Embracing Autumn's Splendor," your rustic elegance wedding will bloom like the autumn foliage. With these essential elements, your celebration will capture the warmth and charm of the season, creating memories of love and beauty that will last a lifetime.