When it comes to wedding color palettes that blend sophistication with timeless beauty, few choices are as delicate and enchanting as dusty blue, especially when paired with the grace of floral elements. A dusty blue floral wedding evokes a sense of elegance, serenity, and romance that sets the stage for an unforgettable celebration. To help you create the perfect "Elegance in Petals" wedding, here are the essential elements you'll need to make your special day truly remarkable.
1. Wedding Invitations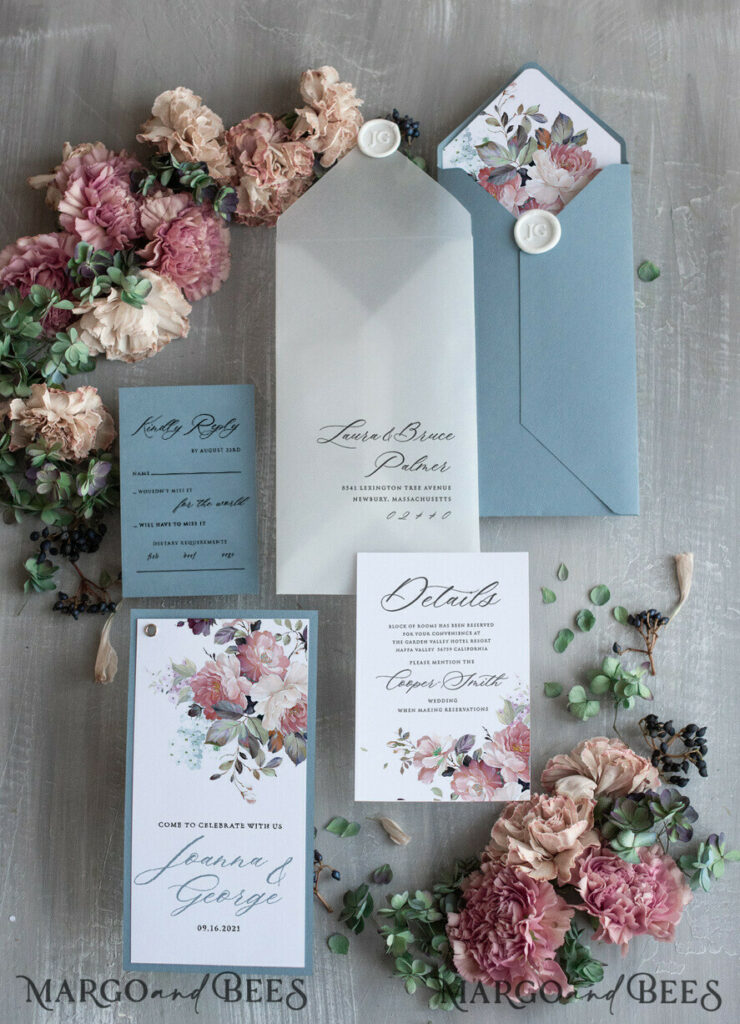 Begin your wedding journey with invitations that capture the essence of your dusty blue floral theme. Opt for soft, dusty blue stationery with delicate floral motifs. These invitations will not only set the tone but also introduce the elegance and romance that your guests can anticipate.
2. Table Setting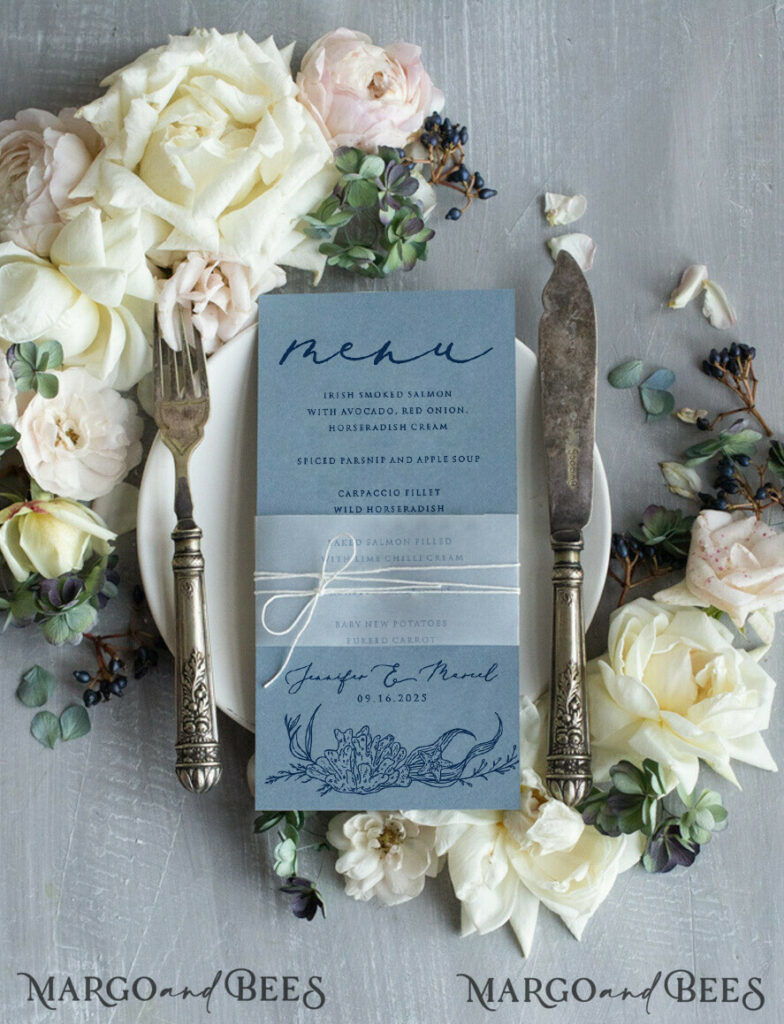 Designing a captivating table setting is crucial for your dusty blue floral wedding. Choose dusty blue table linens as the foundation and accentuate them with floral centerpieces that feature soft blue hydrangeas, baby's breath, and other delicate blooms. Incorporate gold or silver flatware and glassware for an added touch of refinement.
3. Flowers
The star of your wedding is undoubtedly the flowers. Select dusty blue hydrangeas, blush pink roses, and pale lavender peonies to create enchanting bouquets and centerpieces. Complement these with greenery for an extra touch of natural elegance. The combination of dusty blue and soft florals will evoke serenity and romance.
4. Wedding Book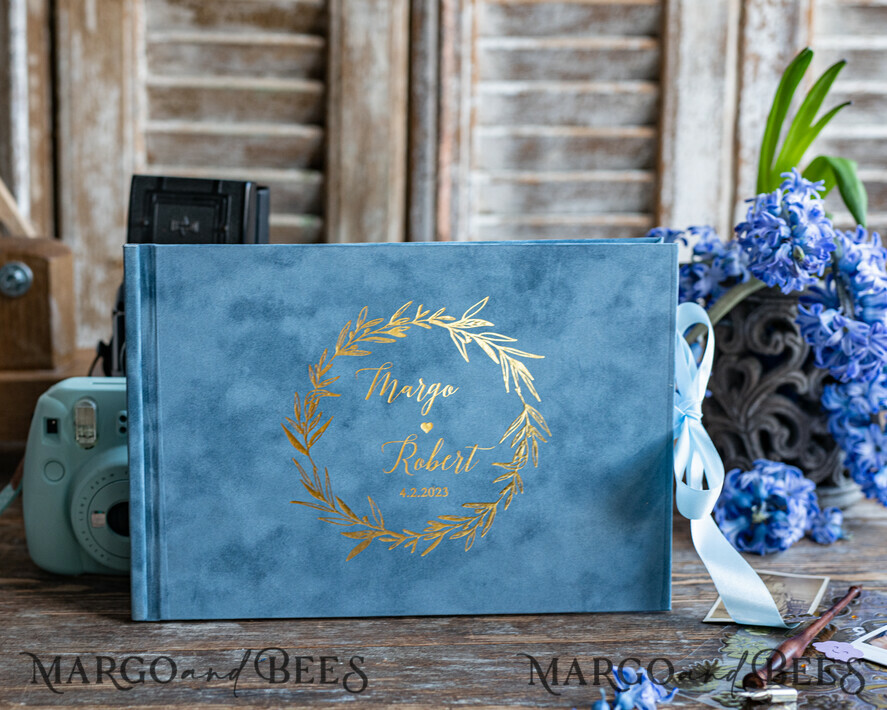 Your wedding book is a cherished keepsake that will hold the memories of your special day. Opt for a dusty blue or pale lavender cover with subtle floral patterns for an elegant touch. This book will not only capture your treasured moments but will also enhance your wedding decor as a beautiful piece.
5. Table Arrangement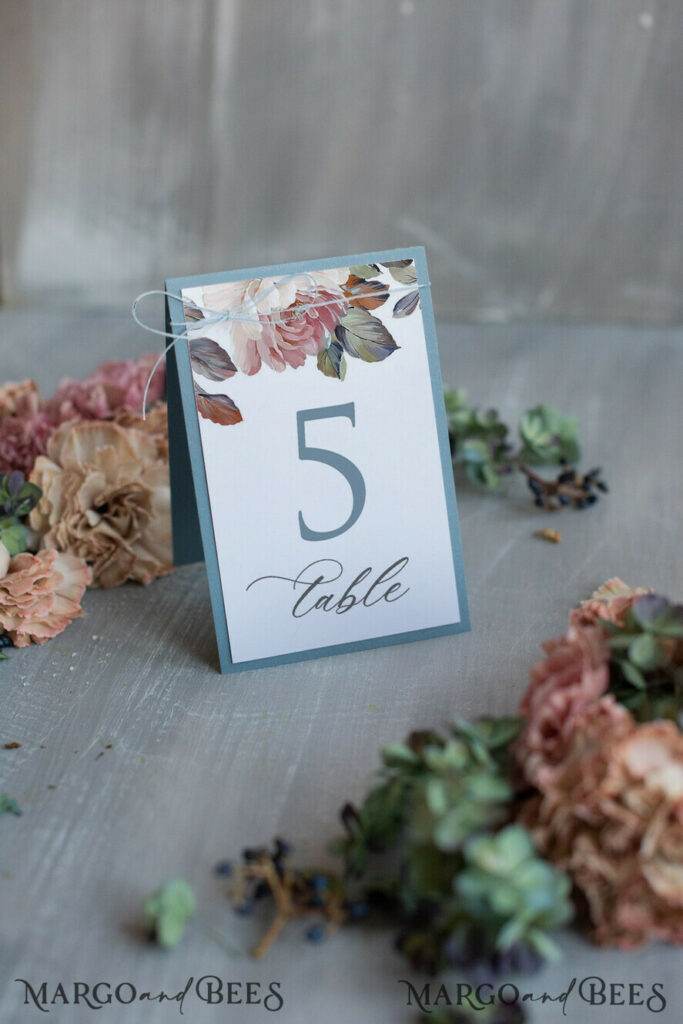 Elevate your table arrangements with exquisite floral centerpieces. Choose arrangements that feature dusty blue blooms paired with soft pinks and lavenders. These centerpieces will create an air of sophistication and romance on your reception tables.
6. Wedding Favors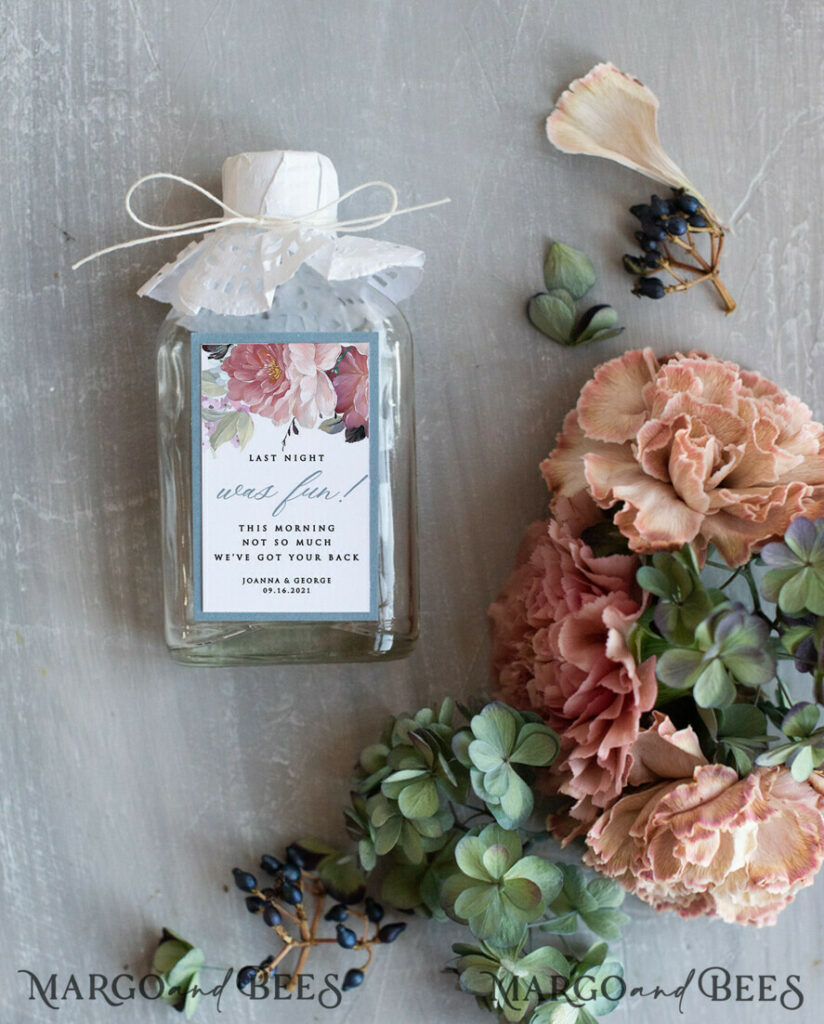 Show appreciation to your guests with thoughtful wedding favors that align with your theme. Consider small potted plants or mini bouquets in dusty blue vases as a nod to your floral concept. These gifts are not only beautiful but also meaningful for your attendees.
7. Ring Box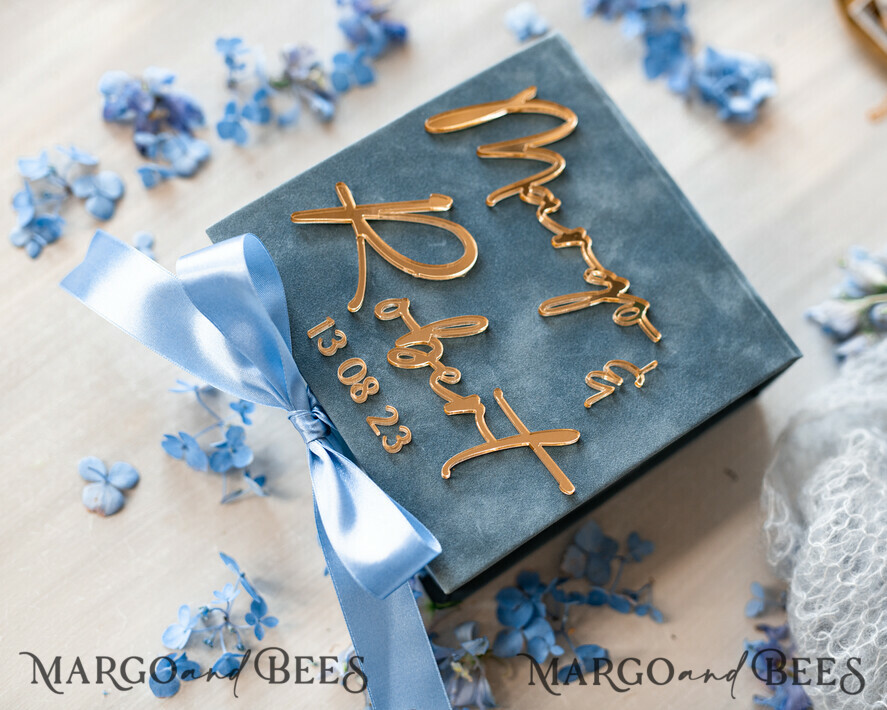 The ring box is a small but powerful symbol of love, safeguarding the promise of a lifetime within its elegant confines, while also adding a touch of surprise and enchantment to the proposal moment.
Your dusty blue floral wedding is bound to be a symbol of elegance and grace. By incorporating these essential elements, from your wedding invitations to your table settings and floral arrangements, your "Elegance in Petals" celebration will be a day filled with serenity and romance. You and your guests will leave with cherished memories that will last a lifetime.