A gold and velvet beige wedding is the epitome of timeless elegance, combining opulence with understated charm. If you're captivated by the allure of this color scheme, here's a comprehensive planning guide to help you achieve the wedding of your dreams.
1. Wedding Invitations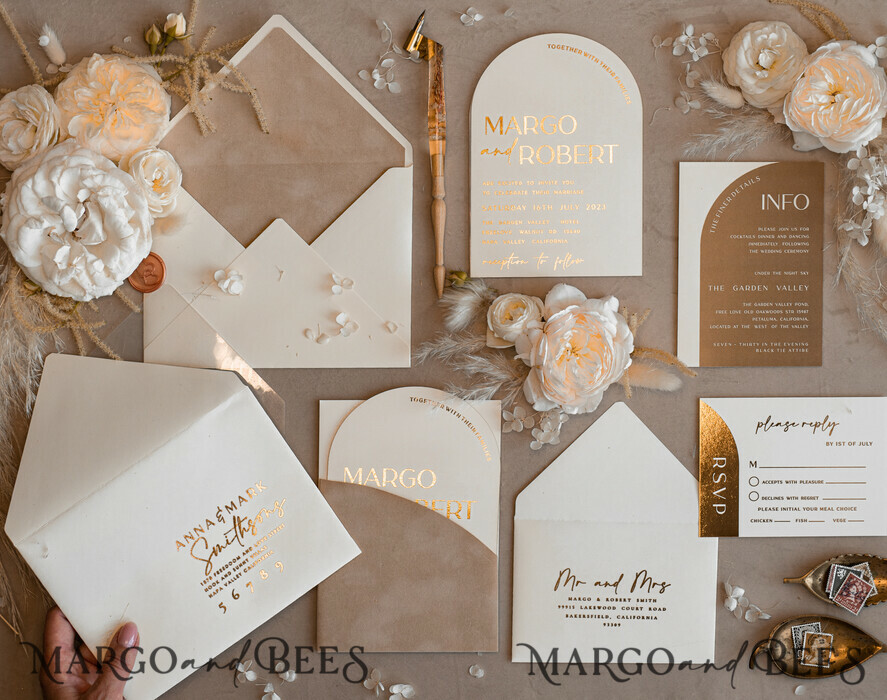 Set the tone for your elegant affair with wedding invitations featuring gold accents and velvet beige hues. Choose sophisticated fonts and a design that reflects your wedding's opulent theme.
2. Flowers
Choose for neutral-toned flowers like creamy roses, champagne peonies, and ivory orchids, adorned with subtle gold accents. Create stunning bouquets and centerpieces that exude luxury.
3. Ring Box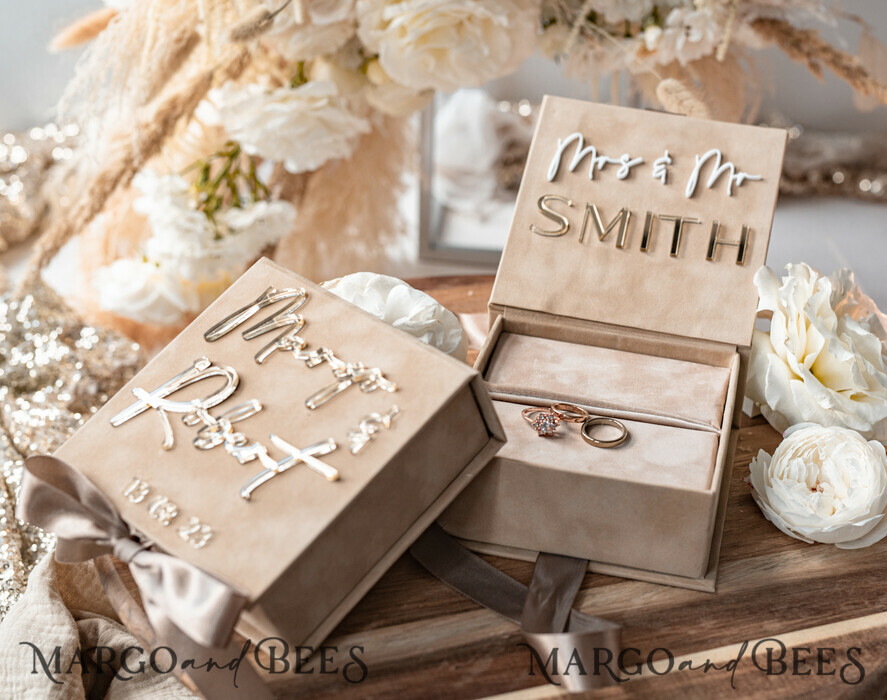 Select a ring box that encapsulates the beauty of your theme. A velvet beige box with gold detailing will be the perfect vessel for your rings, creating a stunning visual moment during the ceremony.
4. Music
Music sets the mood for your wedding. Consider a live string quartet or a pianist to infuse the atmosphere with elegance as you exchange your vows and celebrate your love.
5. Wedding Vows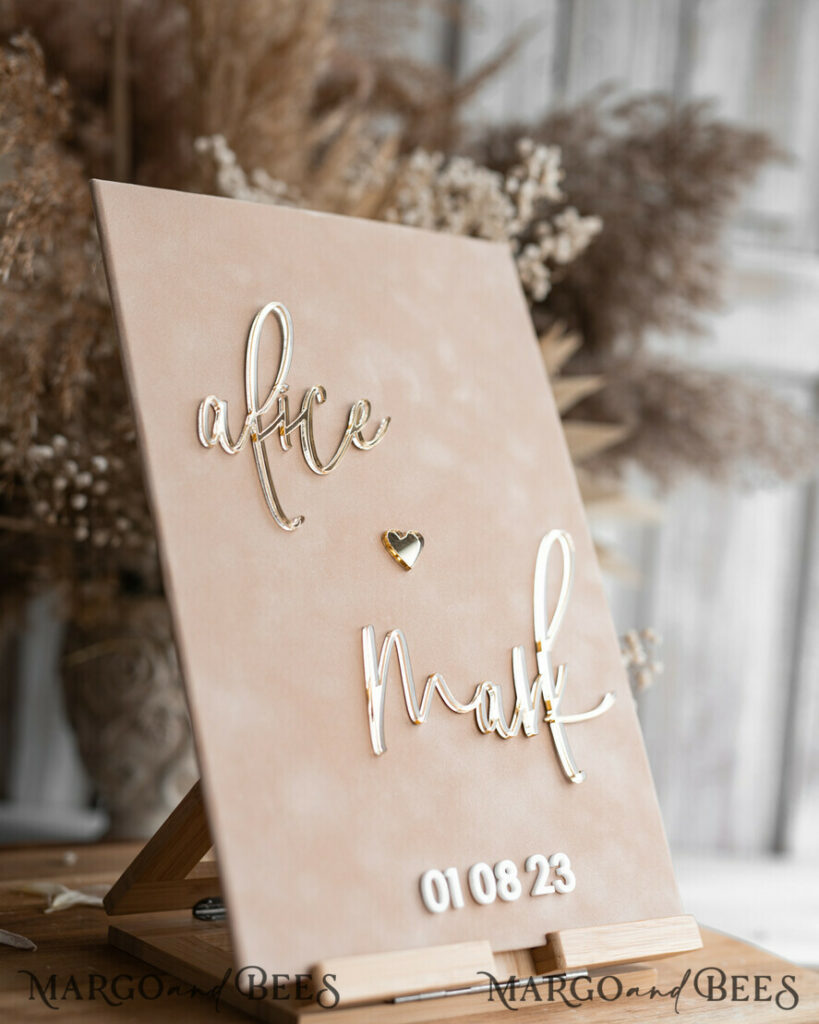 Craft personalized wedding vows that reflect the depth of your love. Choose words that resonate with the opulent theme of your wedding, leaving a lasting impression on your guests.
6. Venue
The choice of venue is paramount. Seek out a space with architectural elegance, or use gold drapery and plush beige furnishings to transform any location into a lavish setting.
7. Table Setting Arrangement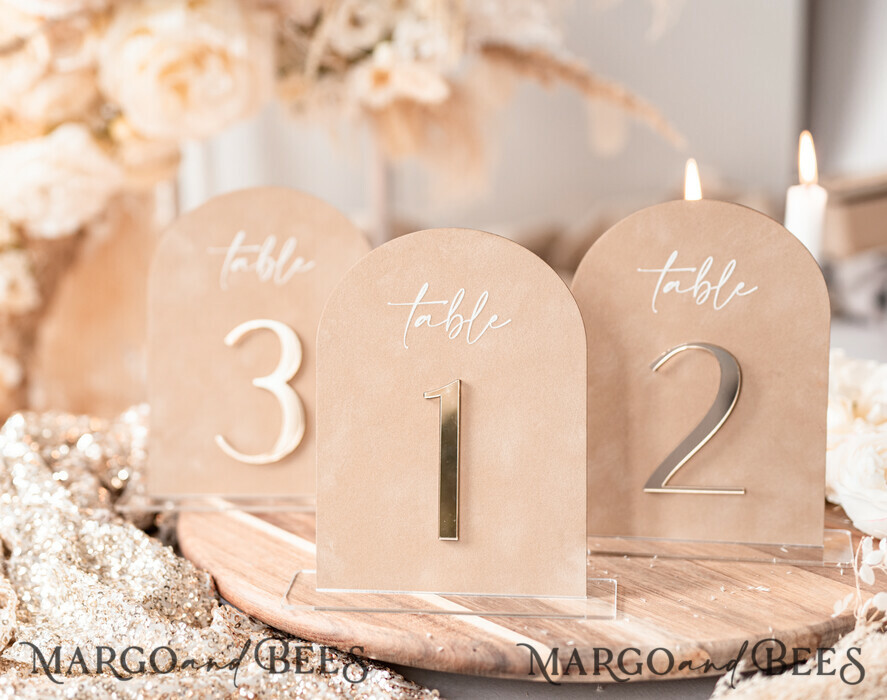 Create a tablespace that reflects the opulence of your theme. Utilize gold chargers, crystal glassware, and beige linens with golden accents for a sophisticated and sumptuous look.
8. Lighting
Illuminate your venue with soft, warm lighting to create an intimate and inviting ambiance. Chandeliers, candelabras, or fairy lights can add a touch of enchantment to your décor.
9. Guest Book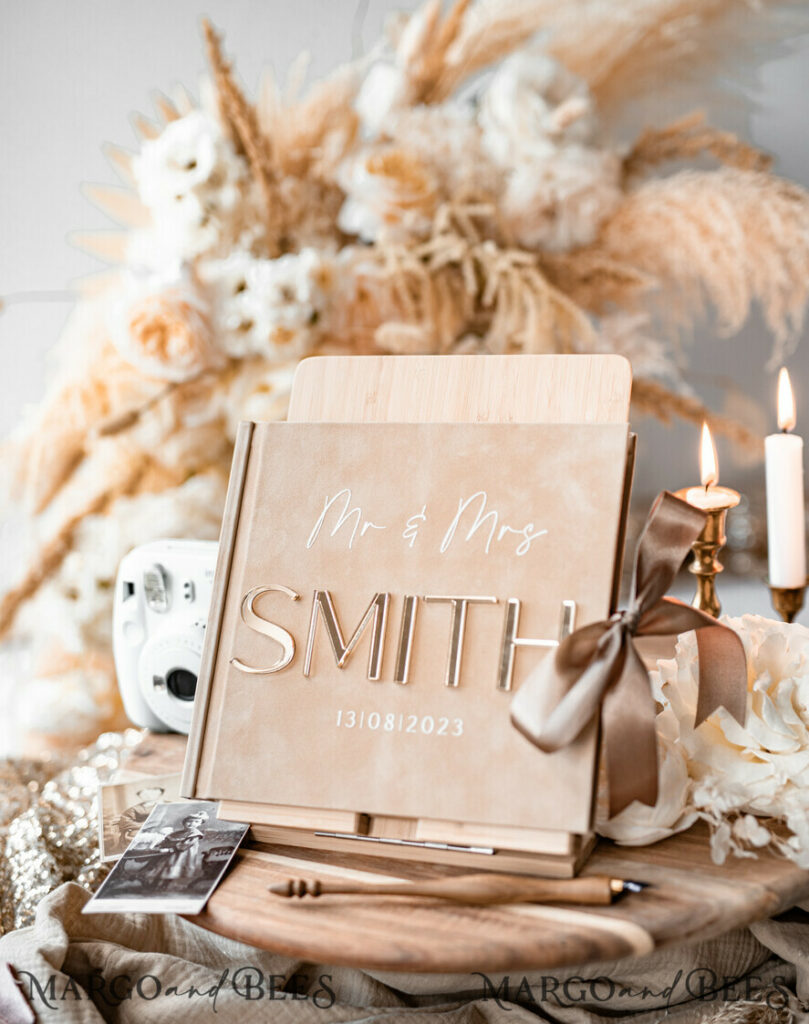 Provide a guest book with neutral tones and gold accents, offering your guests a refined canvas to leave their heartfelt messages and well-wishes.
10. Envelope Box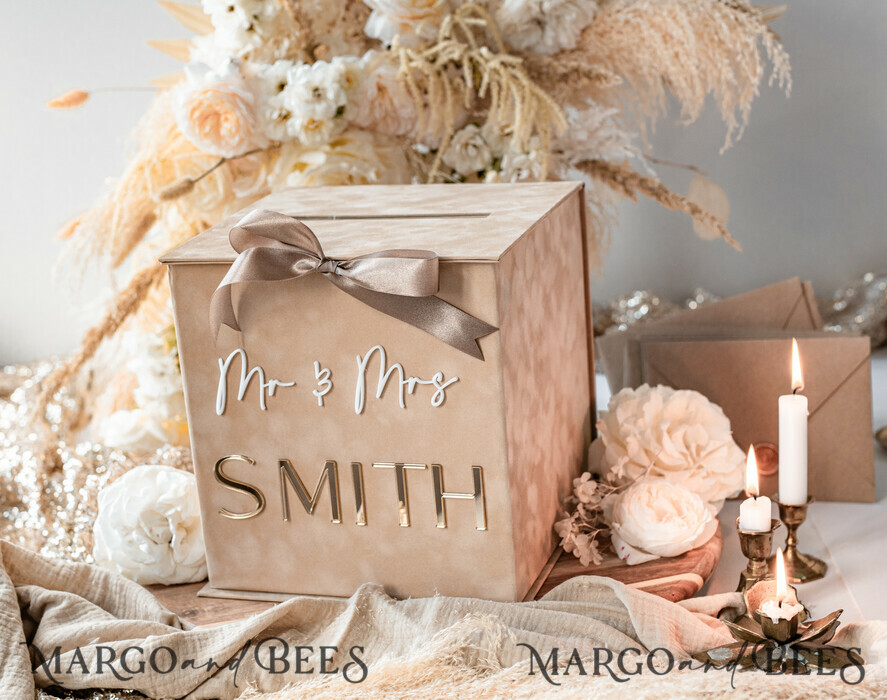 Keep your wedding cards and well-wishes organized and secure with an envelope box that aligns with your opulent color scheme, ensuring your cards are kept safe throughout the celebration.
With this planning guide, your "Elegance in Neutrals: The Allure of a Gold and Velvet Beige Wedding" will be a celebration of timeless beauty and refined luxury. Every element, from the invitations to the lighting, will come together to create a day of opulence and elegance that you and your guests will always remember.