Roses, the eternal symbol of love, are ready to take center stage in your wedding celebration. If you're planning a "Rose-Infused Affair" with a rich red palette, we've got you covered with the 10 key essentials to make your special day as romantic as a crimson sunset.
1. Wedding Invitations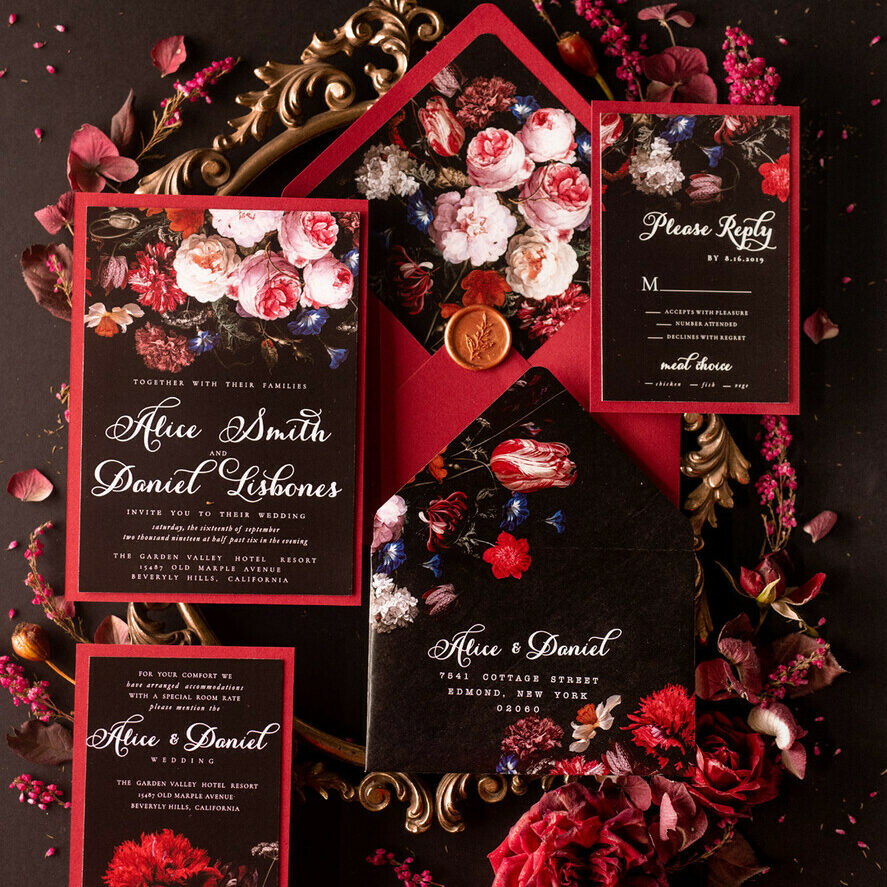 Your invitations are the opening notes of your love story. Design them with intricate rose motifs, elegant red accents, and typography that speaks of passion and romance.
2. Music
The music you choose sets the tone for your love story. Whether it's classical strings or modern love songs, let the melodies express the depth of your emotions.
3. Vow Books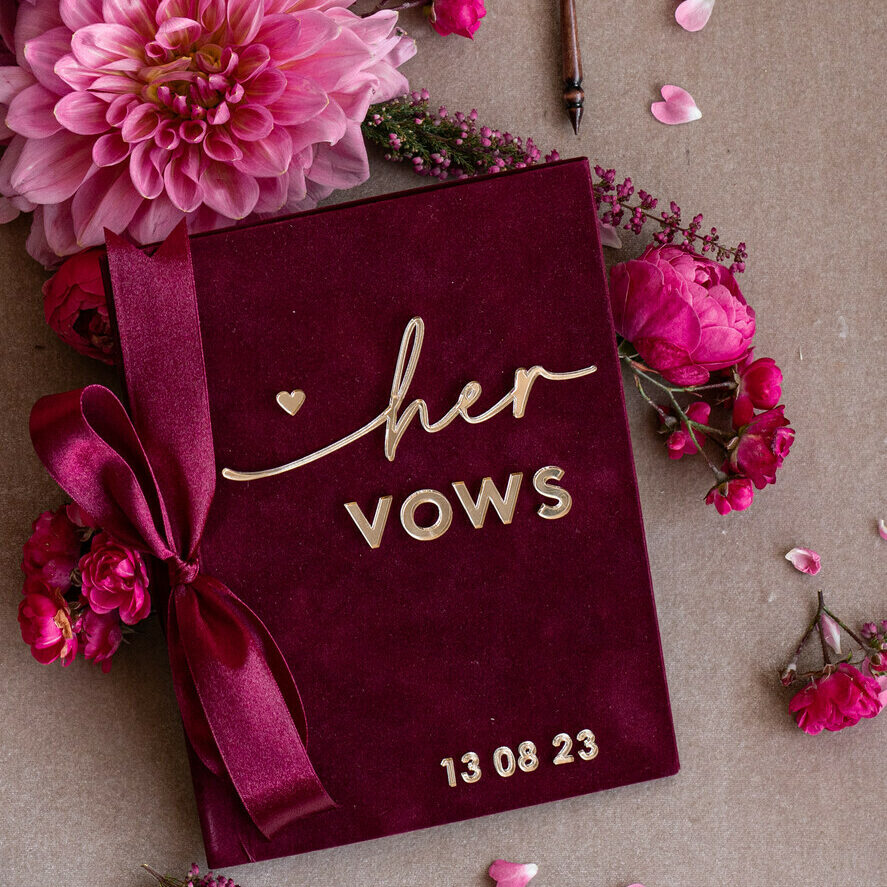 Exchange your vows in beautifully crafted vow books, adorned with rose designs and rich red hues. These books will hold the promises that bind your hearts.
4. Flowers
Roses are at the heart of your theme. Adorn your venue and bouquets with velvety red blooms. Complement them with greenery and other flowers to create stunning arrangements.
5. Table Setting Arrangement: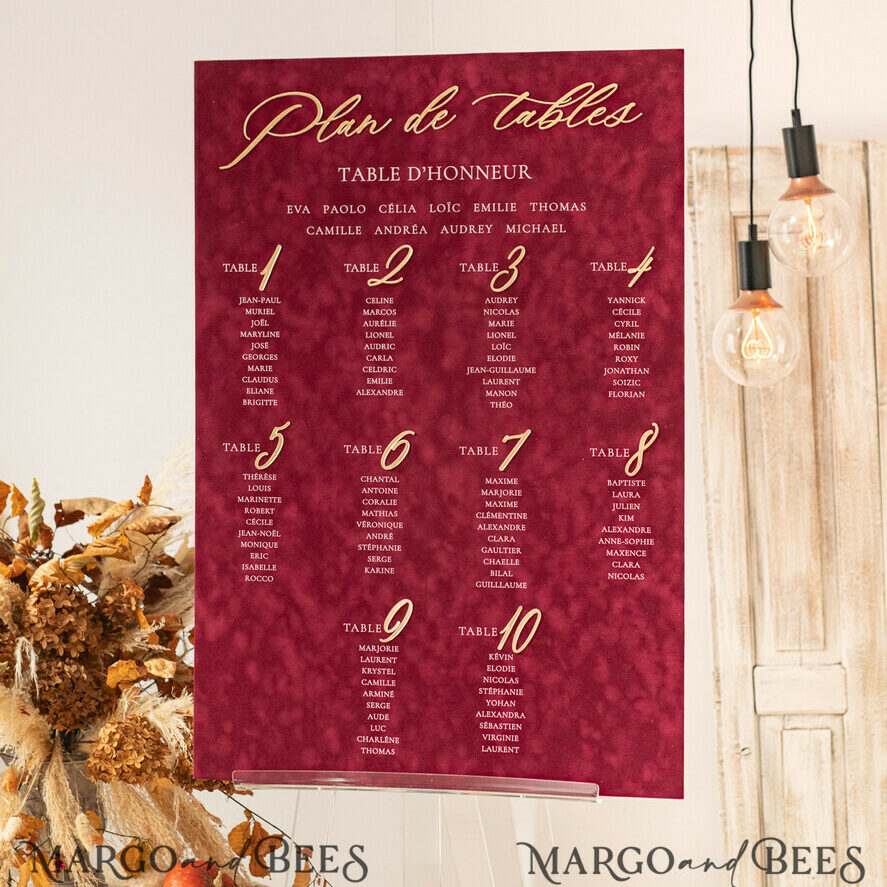 Set your tables with red linens, elegant red and gold place settings, and rose-themed centerpieces. Each table should be a canvas of romance.
6. Table Decor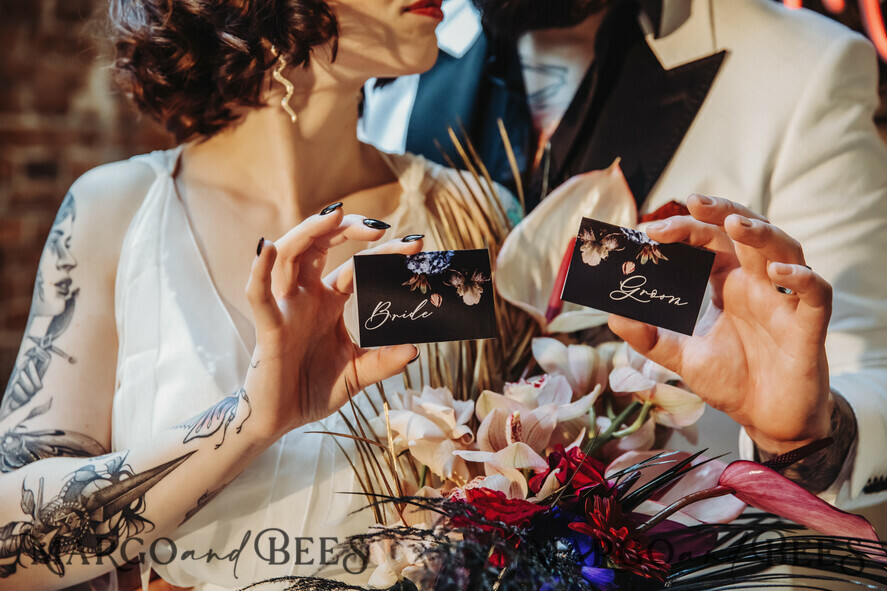 Enhance your table decor with rose-shaped candles, petals scattered on the table, and red and gold accents that create a warm and inviting ambiance.
7. Guest Book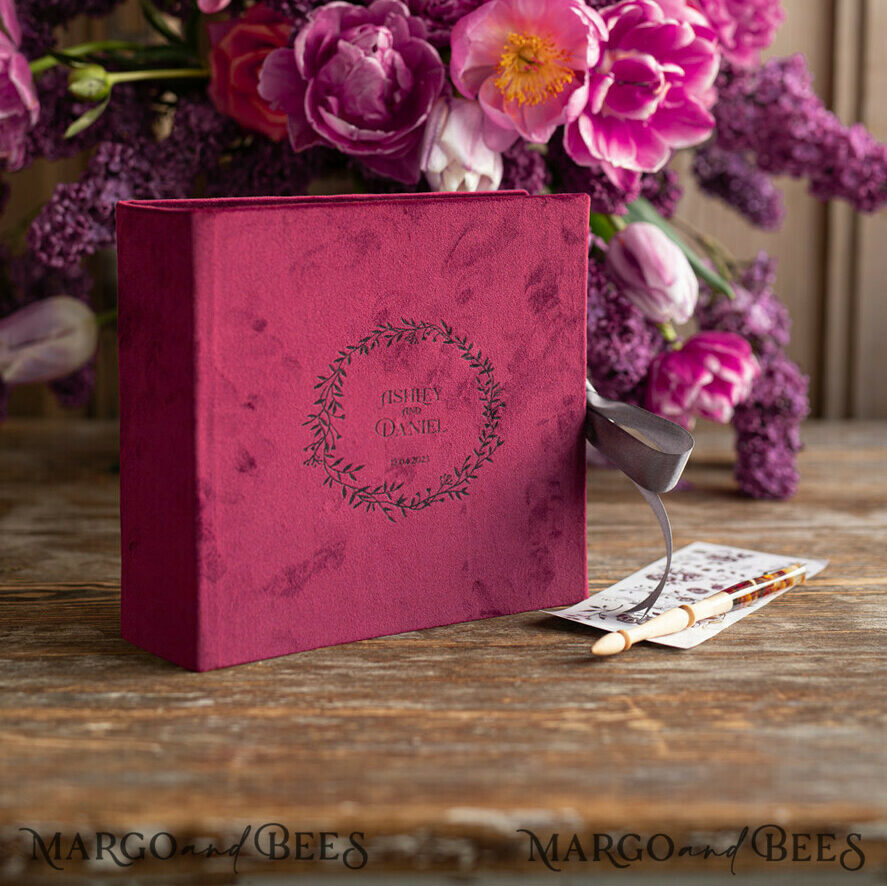 Choose a guest book with red and gold details for your guests to leave their heartfelt messages. It will become a cherished keepsake of your special day.
8. Menu and Bar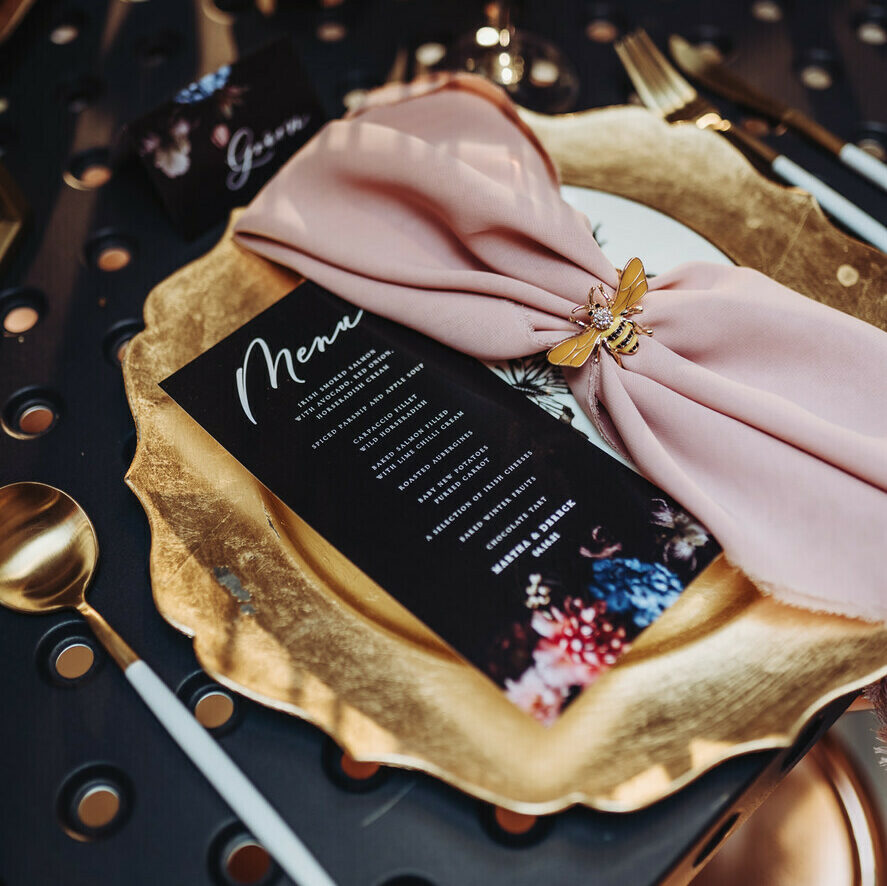 Craft a menu with a delectable selection of dishes, and design a bar that offers signature cocktails to match your theme. Think of rose-infused drinks that dazzle the senses.
9. Venue
Your venue should embody the richness of your theme. Consider a space with opulent decor, chandeliers, and a regal atmosphere to elevate your celebration.
10. Envelope Box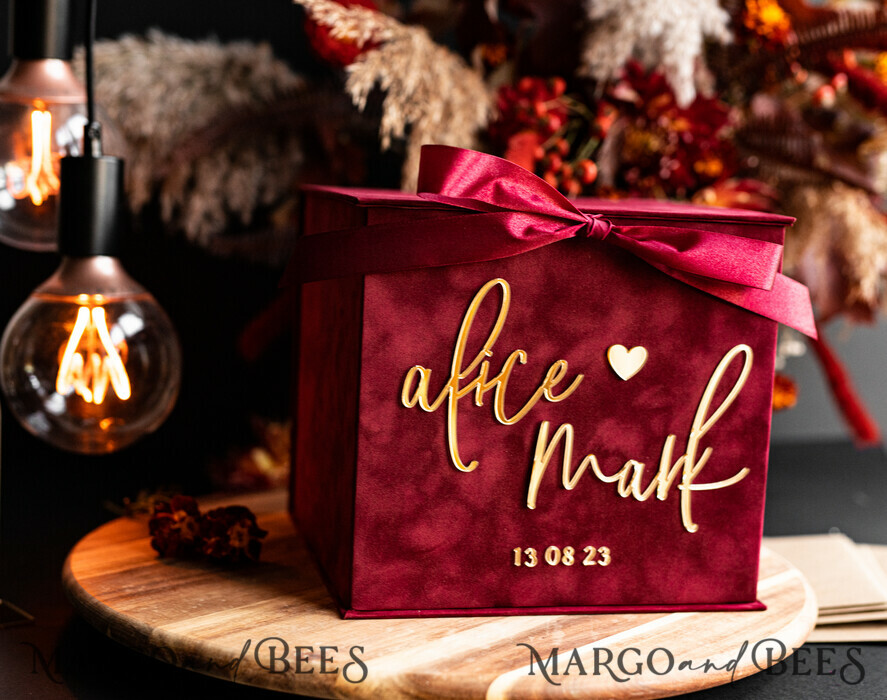 Keep your wedding cards and well-wishes secure in an envelope box that resonates with your theme, ensuring a beautiful and organized way to receive your guests' blessings.
With these 10 essentials, your "Rose-Infused Affair" will be a symphony of love and passion. The romantic red palette, intertwined with the beauty of roses, will create an ambiance that is truly unforgettable. Your wedding will be a declaration of love, where every detail reflects the depth of your emotions.