Nature's cathedral awaits as you embark on an unforgettable journey with a "Wedding Eve in the Green Forest." This enchanting theme marries the magic of the woodland with the elegance of love, creating a night to remember. Let's explore the essential elements that will make your forest wedding a storybook affair.
1. Wedding Invitations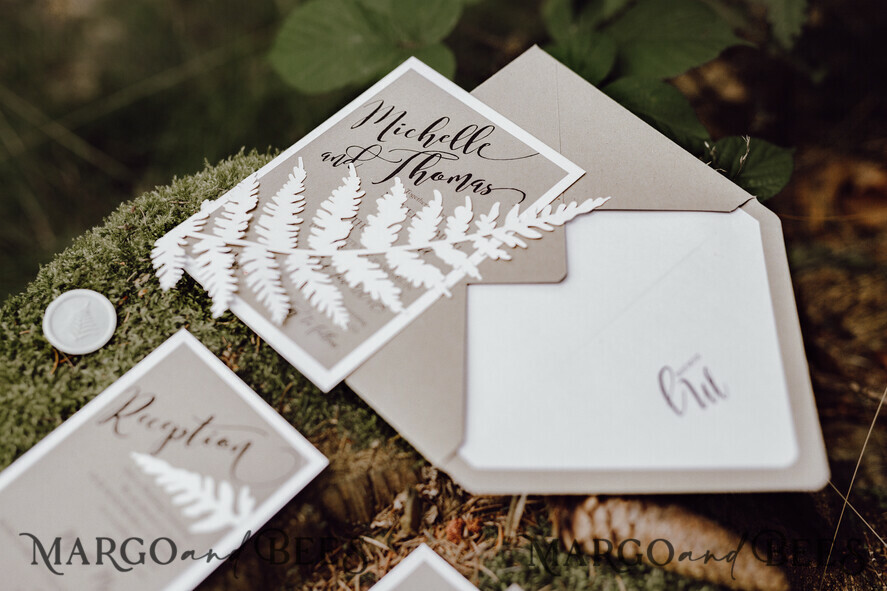 Begin your journey by inviting your loved ones with invitations inspired by the forest. Incorporate forest green hues and nature motifs to set the tone for your magical evening.
2. Music
As the sun sets, your forest symphony begins. Choose musicians or a playlist that captures the enchanting atmosphere, from the procession to the dance floor.
3. Menu Plan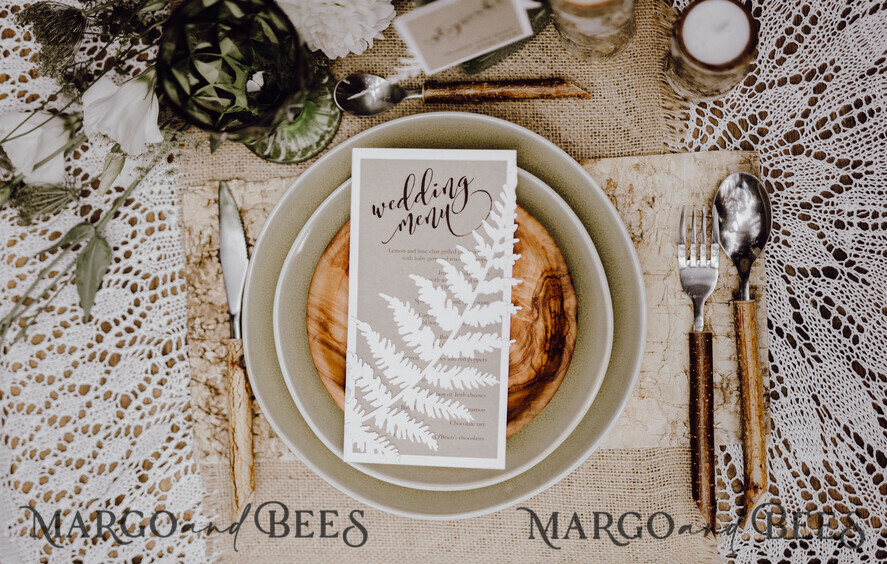 Craft a menu that celebrates the beauty of the forest. Highlight locally-sourced and seasonal ingredients, offering dishes inspired by nature's bounty.
4. Guest Book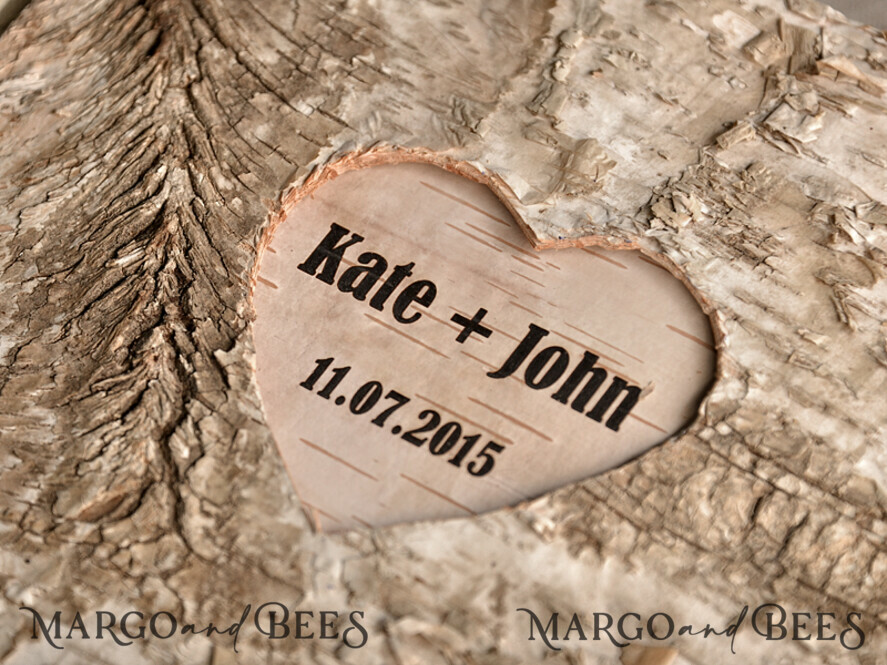 Provide a guest book inspired by the woodland. Guests can leave their heartfelt messages amidst forest-themed pages, creating a cherished keepsake.
5. Bridesmaid Dresses
Dress your bridesmaids in gowns that echo the colors of the forest – deep greens, earthy tones, or even floral patterns that celebrate nature's beauty.
6. Ring Box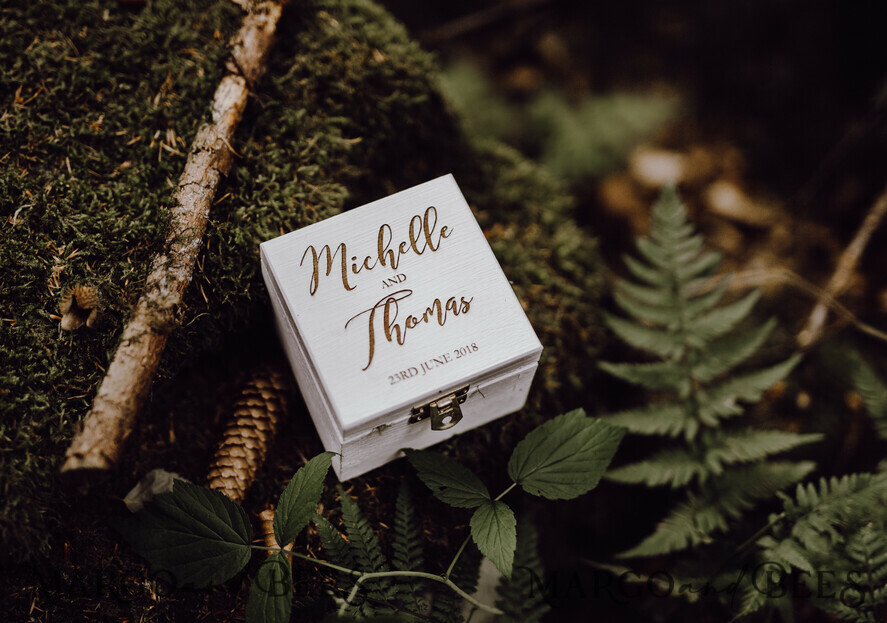 Choose a ring box that reflect the enchantment of the forest. Incorporate wooden elements, moss, or ferns for an earthy touch.
7. Seating Arrangements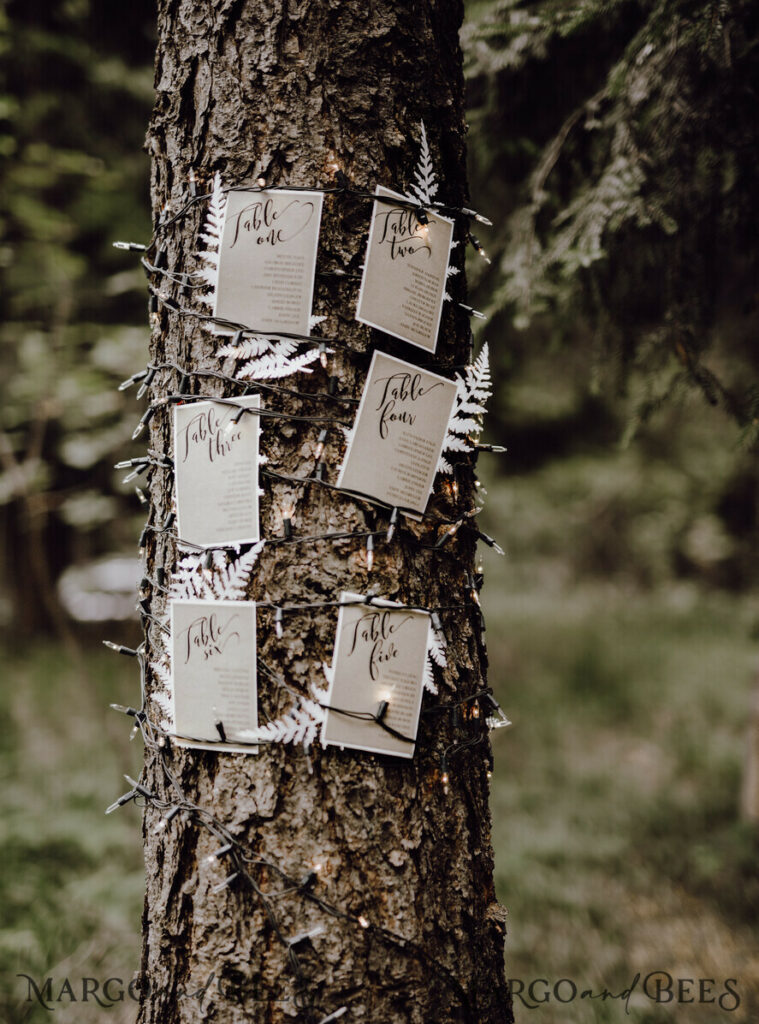 Arrange seating that celebrates the forest's beauty. Consider natural wood chairs, tree stump stools, or moss-covered benches to blend seamlessly with the surroundings.
8. Flowers
Nature takes center stage in a forest wedding. Adorn your venue with lush greenery, wildflowers, and forest ferns, creating a magical atmosphere.
9. Venue
The heart of your celebration is the forest itself. Choose a woodland location with majestic trees, dappled sunlight, and winding paths – a dreamy setting for your forest wedding.
10. Wedding favors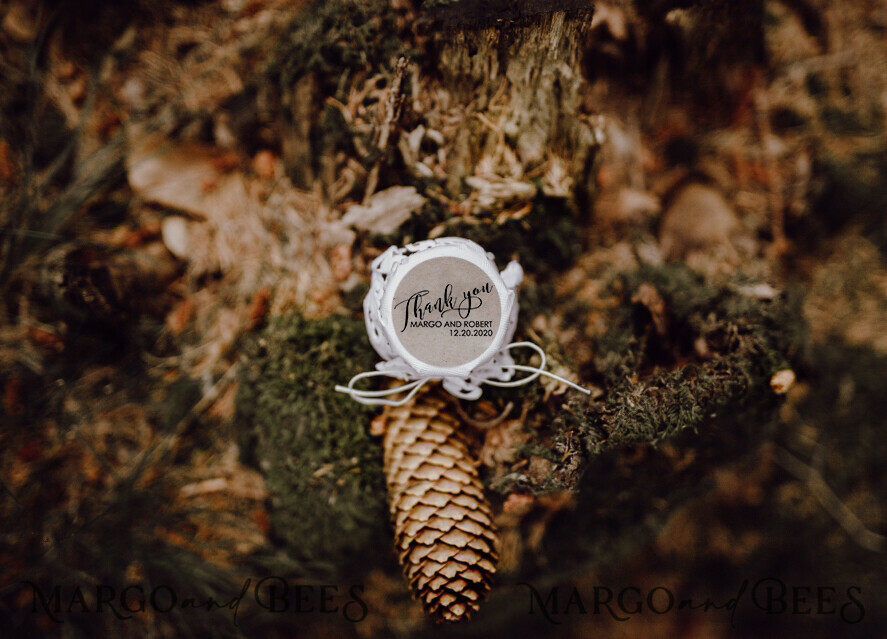 Show your appreciation with thoughtful wedding favors inspired by the forest. Consider personalized tree saplings, forest-inspired candles, or botanical-themed gifts.
In "Wedding Eve in the Green Forest," nature becomes a part of your love story. With these essential elements, you'll craft a night of enchantment where the forest, your guests, and your love come together to create a tale of romance and wonder.