When the stars come out to play, and the world is draped in the deep elegance of royal blue, there's no setting more enchanting for your wedding. A Midnight Wedding Under the Stars promises a night of romance and celestial wonder. Here are the essential elements to ensure your Royal Blue Wedding Celebration beneath the night sky is nothing short of magical.
1. Wedding Invitations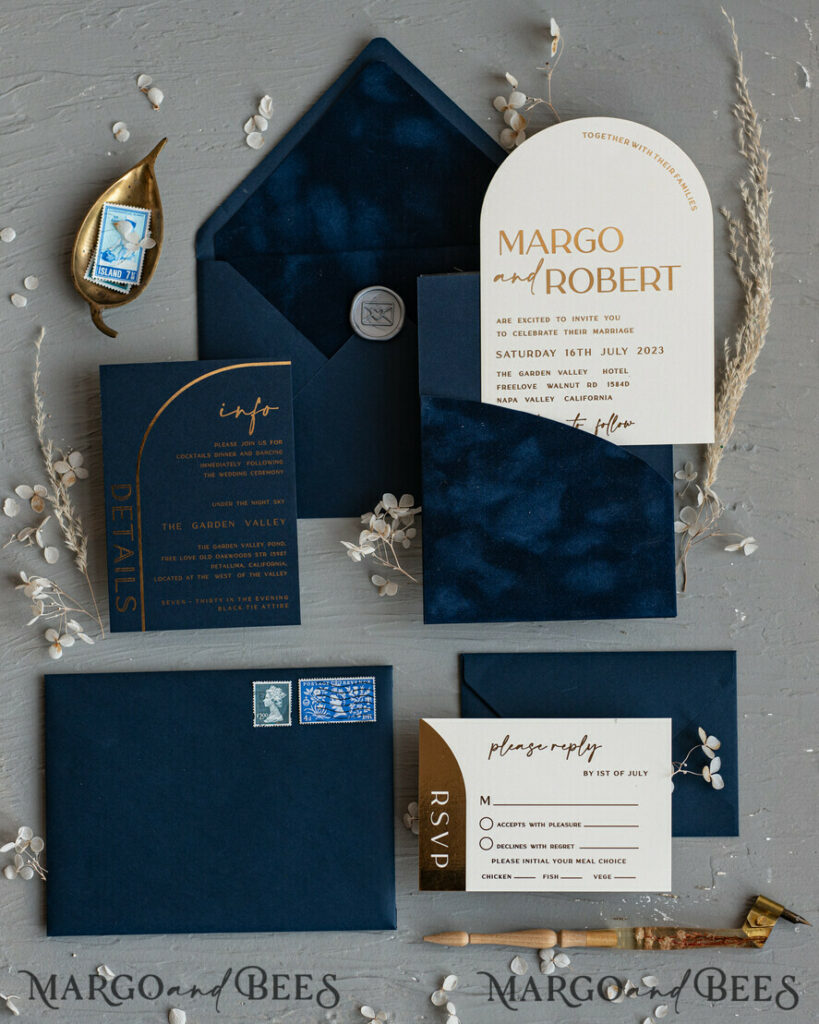 Set the tone with invitations adorned in royal blue and starry motifs. They should hint at the celestial theme, inviting your guests to a night of enchantment.
2. Music
Create an ethereal ambiance with live instrumental music or a celestial playlist that adds magic to your ceremony and evening celebrations.
3. Wedding Guest Book and Vows Books
Provide a guest book with starry details for your guests to leave heartfelt messages. Vows books, adorned in royal blue, will hold the promises of your eternal love.
4. Flowers
Complement the night with deep blue and celestial elements in your floral arrangements. Dark blue hydrangeas, white lilies, and baby's breath can evoke the beauty of the night sky.
5. Table Decor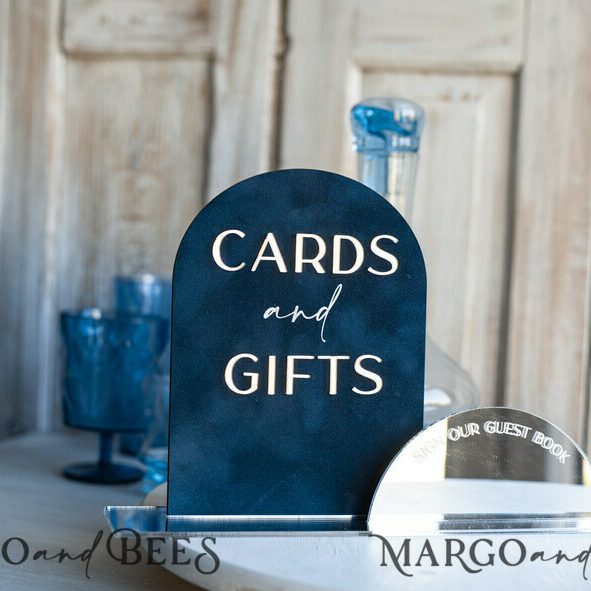 Craft a starry tablespace with deep blue linens, golden star-shaped confetti, and celestial-inspired centerpieces. Candles or fairy lights can mimic the starlight above.
7. Lighting
Illuminate your venue with soft, dim lighting to create an intimate atmosphere. String lights, lanterns, or twinkling fairy lights can mimic the starry night.
6. Midnight Snacks
Offer a selection of midnight snacks and warm beverages to keep your guests energized and comfortable throughout the night.
8. Envelope Box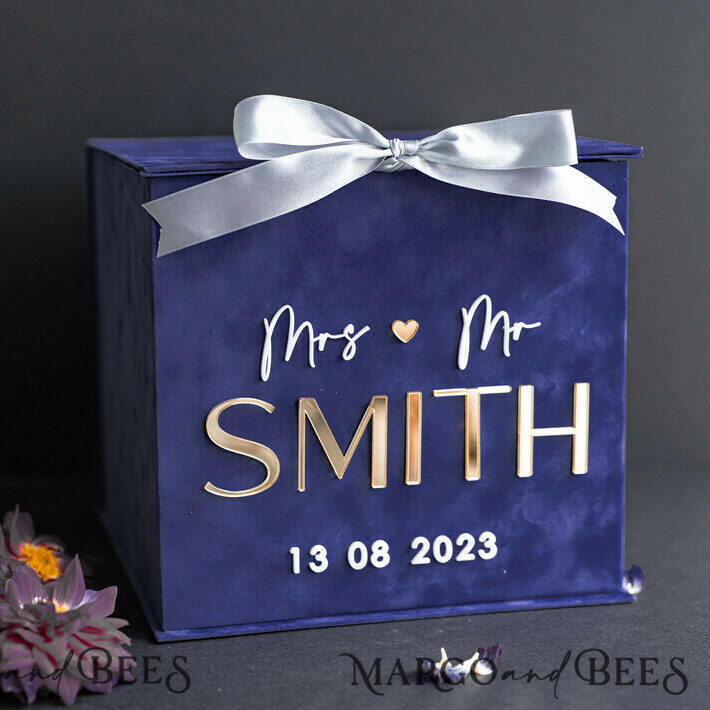 Keep your wedding cards and well-wishes organized and secure with a royal blue envelope box that fits seamlessly into your celestial theme.
9. Starry Wedding Cake
Your wedding cake can take inspiration from the night sky. A navy blue cake adorned with edible gold stars or a celestial design will be a stunning centerpiece.
10. Starlit Photo Opportunities
Create a space for starlit photo opportunities, with props like sparklers or glow-in-the-dark accessories to capture the magic of the night.
A Midnight Wedding Under the Stars in Royal Blue is a celebration of celestial love, where the night sky becomes the canvas for your eternal vows. By incorporating these essentials, your wedding will be a mesmerizing journey into the realms of romance and stardust.