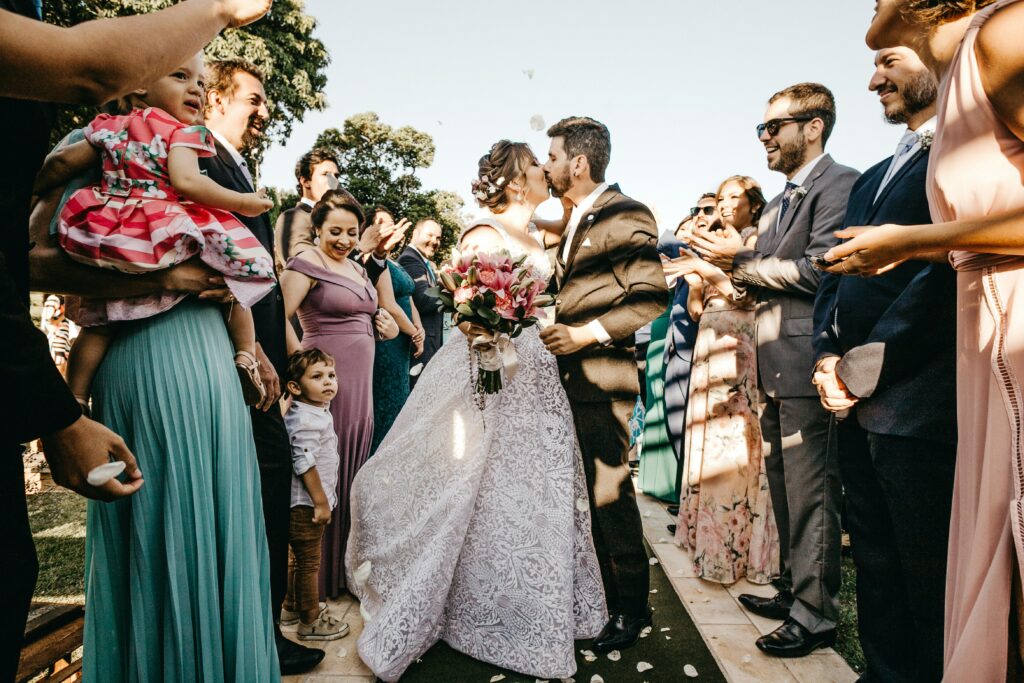 As love was fostered on the pavements of your hometown, the time has come, and the big day is due soon. As the clock ticks, you and your significant-other dream about rekindling this affection somewhere far on the horizon, to exchange vows in a faraway destination.
The weight of costs burdens this dream of yours, yet we say, dream big and budget intelligently. This article will address how to plan a budget-friendly destination wedding, decorate affordably and pick reasonably-priced flowers, and other essentials such as accessories, dresses, makeup, and wedding cake
Decide on a budget
Budget is the key factor in all decisions made when tossing around the idea of destination weddings. When planning, couples should remember that popular venues in famous destination cities tend to cost more than in lesser-known hidden towns. Prices vary depending on the day of the week and the high and low seasons. Keep the guest list small, research catering prices per location, and consider travel costs.
Start planning as early as possible
The sooner, the better; stay ahead and plan, as this will ensure getting the best deal. Booking flights ahead of time will cost less, especially if the wedding is taking place during the high season. Moreover, attaining the ticket early-hand will save the couple a few bucks.
Find a wedding dress that flatters your body type
Long in white, the silhouette and flowy train, wrapping so ever smoothly, a bride twirls in a gown of her choice. Carefully she ponders what gown I should wear. To help brides, we have selected a few forms to explain how to pick a dress.
Ball gown: Perfect for pear-shaped bodies, it emphasizes the waistline and flows about naturally.
A-line gown: suits all body shapes, complementing the waistline; it flatters the height whether the bride has an apple, pear, or rectangle body shape.
Mermaid gown: this gown works best for an inverted triangle body shape with a pencil skirt, and it'll elongate the body and flatter its structure.
Sheath wedding gown: Form-fitting at the torso and free-flowing towards the hem, this dress elegantly flares outwards as a trumpet-style gown, and it fits best an hourglass figure.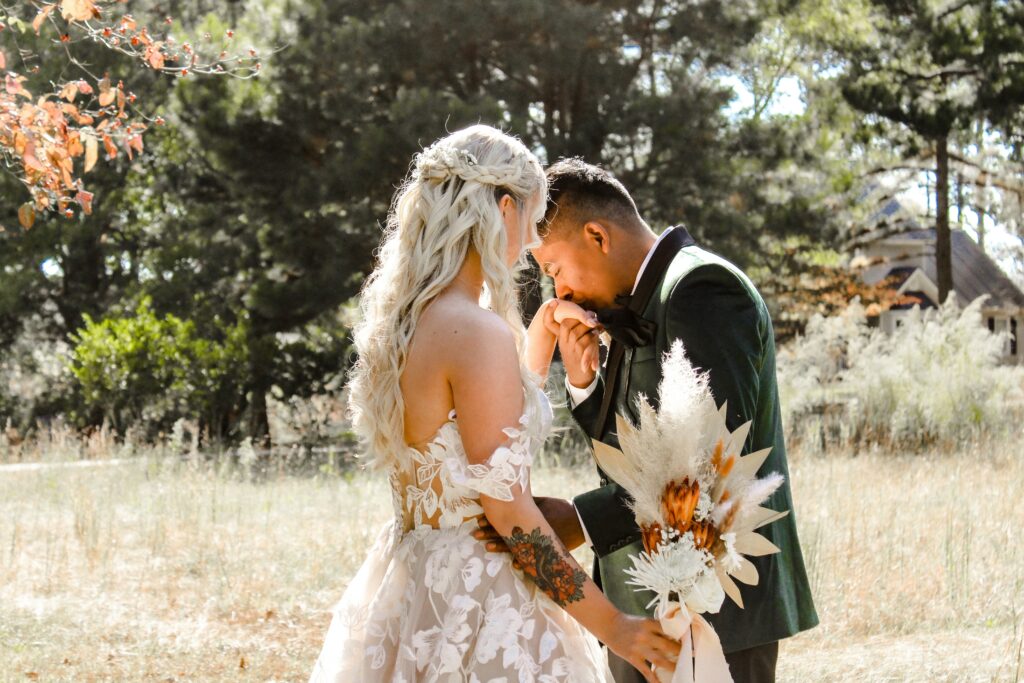 Choose the best makeup & accessories
On your wedding day, you want to look and feel your absolute best, and that includes selecting the perfect makeup and accessories to complement your dress and personal style. For brides who wear glasses, choosing the right frames can feel overwhelming, but with a few simple tips and tricks, you can select stylish glasses that enhance your natural beauty and complement your overall bridal look.
For bashful brides with kind eyes hiding behind glasses, it's time to embrace them and wear trendy designer glasses. With many options available, try to match the color of the glasses to complement the makeup. We suggest classic frames in white or silver for a no-makeup makeup look. Another option is cream or golden frames, perfect for a bride wearing gold tones makeup.
A minimalist frame suits most makeup looks with thin, sleek frames. For a dazzling outburst of color, use emerald green or amethyst frames to make a statement; remember, with such bold frames, it's important to keep the makeup subtle. Finally, for heirloom frames that hold sentimental value, we recommend incorporating them sensibly to highlight the makeup and match the dress.
When it comes to accessorizing on your wedding day, don't forget about your engagement ring and wedding band! It's essential to make sure that these two rings complement each other as they'll be worn together every day. Moreover, it's crucial to match the metal of your engagement ring with your wedding band. For instance, if your engagement ring is platinum, your wedding band should also be made of platinum, so the two pieces look seamless together. Alternatively, you can opt for mixed metals for a trendy and unique look. Lastly, ensure the width and thickness of your wedding band matches your engagement ring to ensure the perfect fit. By taking these factors into consideration, you can find the perfect wedding band to complement your engagement ring and complete your bridal look.
Skip the unnecessary décor items
Decorative items that evoke sentimental value can significantly enhance the ambiance of a room. However, such aesthetic pieces can come with a hefty price tag. Professional interior designers can assist in creating a visually appealing atmosphere while controlling costs.
Consider incorporating long, flowing drapes and fairy lights into the venue decor to infuse the space with a warm, intimate atmosphere. These decorations can serve as a stylish backdrop for the reception, elevating the overall experience for the couple and the guests.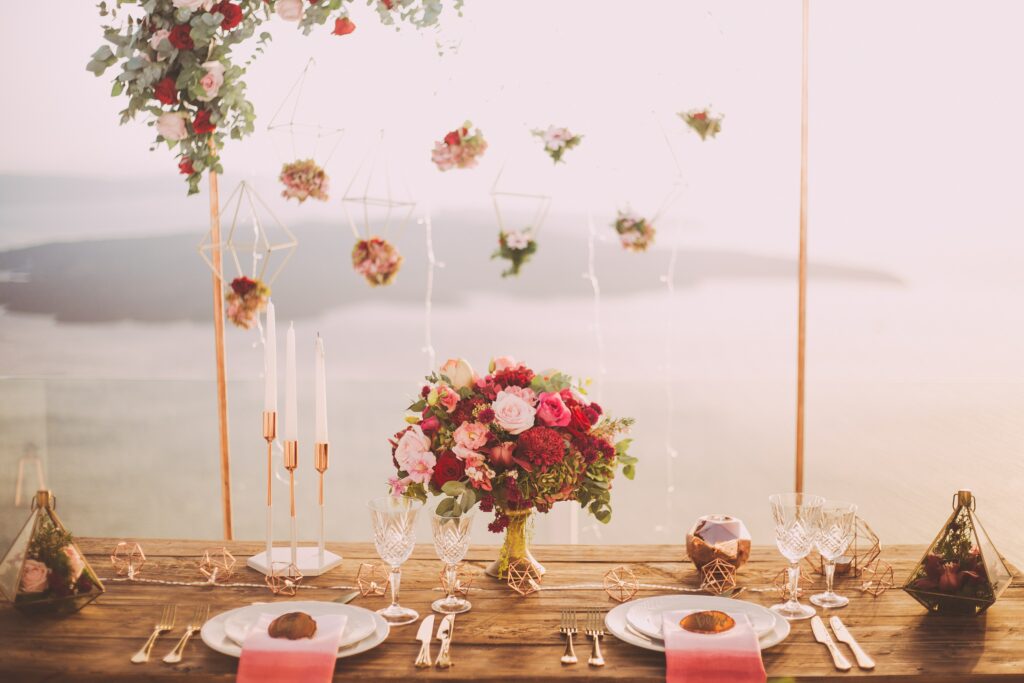 Choose in-season flowers
Flowers can be ornamented down the aisle or used as decorative centerpieces; most brides have certain preferences. Lilies, tulips, or peonies; like the delicate bride, some flowers are shy in certain seasons and tend to hide away. Similar to the birth of this anniversary, we recommend that brides go with seasonal wedding flowers.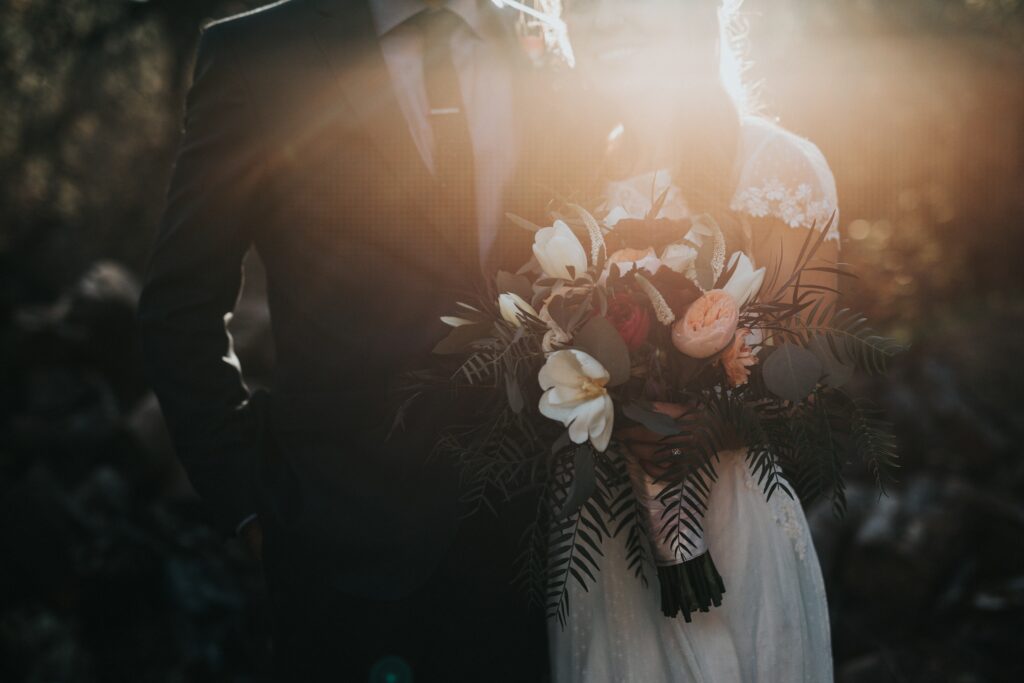 Have a simple wedding cake.
A bride shouldn't have to sacrifice her wedding cake due to budget constraints. A simple yet sophisticated wedding cake design approach can be effortless and elegant. A cozy and delicate two-tier cake allows creative design options while minimizing costly add-ons.
Consider using flowers such as hydrangeas and calla lilies, which require less preparation and are more budget-friendly. To further reduce costs, skip the cake stand and instead display the cake on a table, serving it as dessert after the cake-cutting ceremony. This approach can also help to cut back on the cost of courses.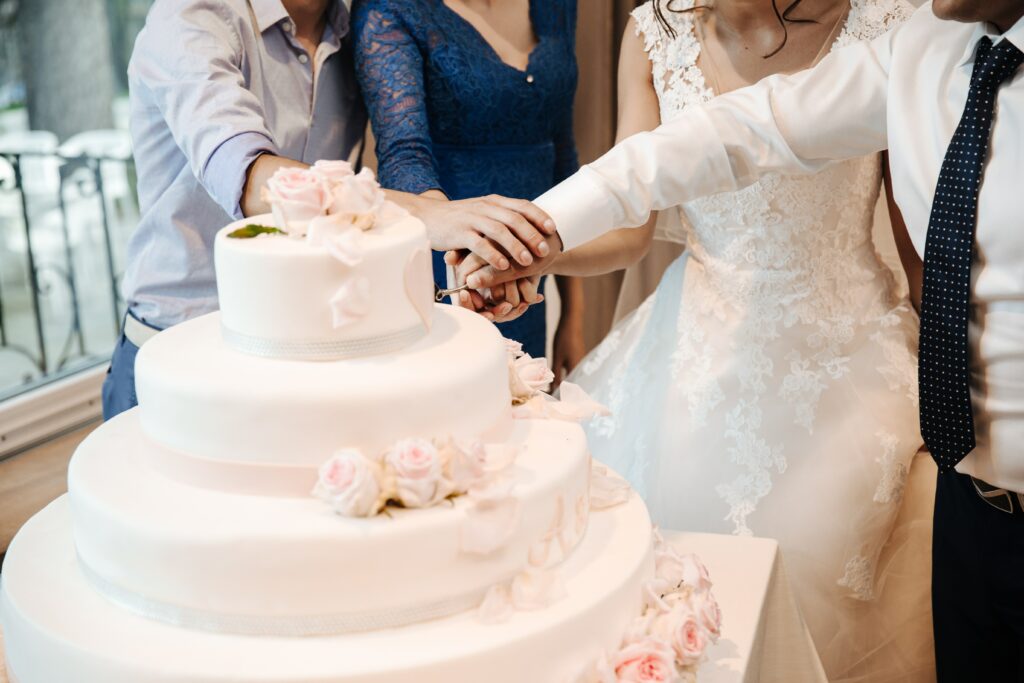 Couples can save a significant amount of money by selecting a less popular destination, keeping the guest list small, and researching pricing for vendors and travel. Making thoughtful choices regarding venue, decorations, food, and attire can also help keep costs under control. Lastly, remember to have fun as a bride because it's about the journey with your loved one, not the destination. So, make a list and check one item at a time.