When it comes to wedding color palettes, few choices evoke as much romance and elegance as a combination of mauve and velvet pink. These soft and luxurious shades can transform your special day into a dreamy and enchanting affair. If you're planning a pink-themed wedding, here are eight essential elements to consider for your "Mauve and Velvet Bliss" celebration.
1. Wedding Invitations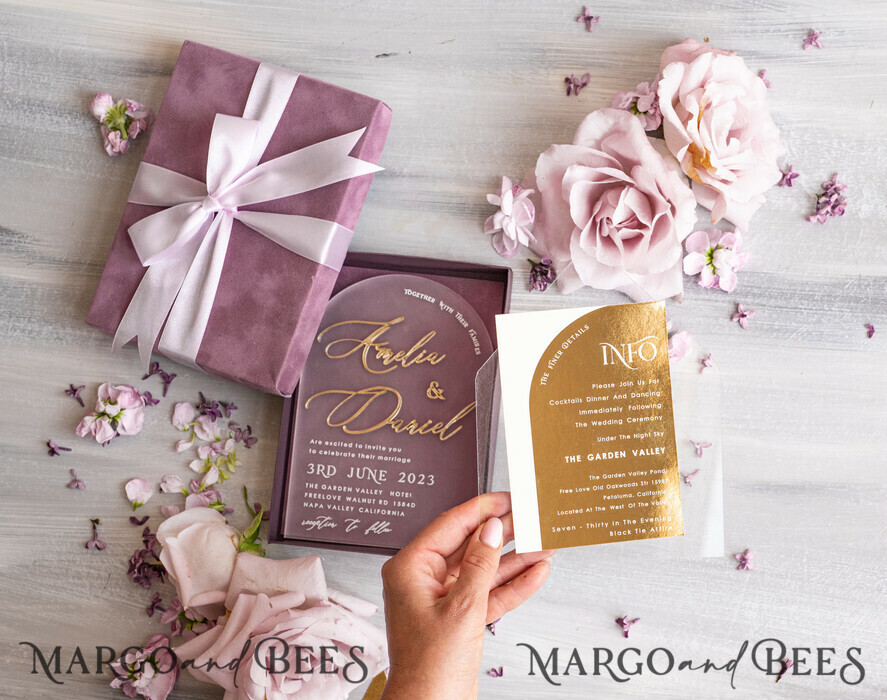 Your wedding invitations are the first glimpse your guests will have of your special day, so set the tone with invitations that incorporate the mauve and pink color scheme. Opt for designs that feature elegant calligraphy, velvet pink ribbons, or even a touch of gold foil for a luxurious touch. Make sure your invitations reflect the romantic ambiance of your wedding.
2. Table Setting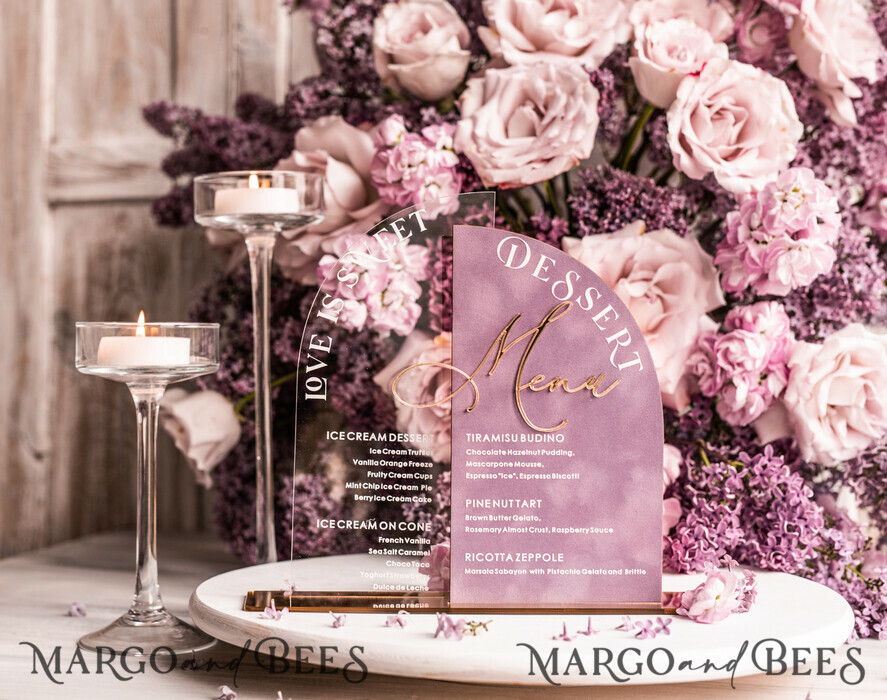 Creating an exquisite table setting is essential to capturing the essence of your mauve and velvet pink theme. Consider blush pink tablecloths paired with mauve table runners for an elegant and cohesive look. Top it off with pink and mauve-colored dinnerware, rose gold flatware, and soft pink napkins folded artfully on each plate.
3. Flowers
Mauve and velvet pink flowers can be the heart of your wedding decor. Opt for blooms like mauve roses, dusty pink peonies, and blush dahlias to create stunning bouquets, centerpieces, and floral arrangements. You can also add greenery and rose gold accents to complement the soft color palette.
4. Wedding Book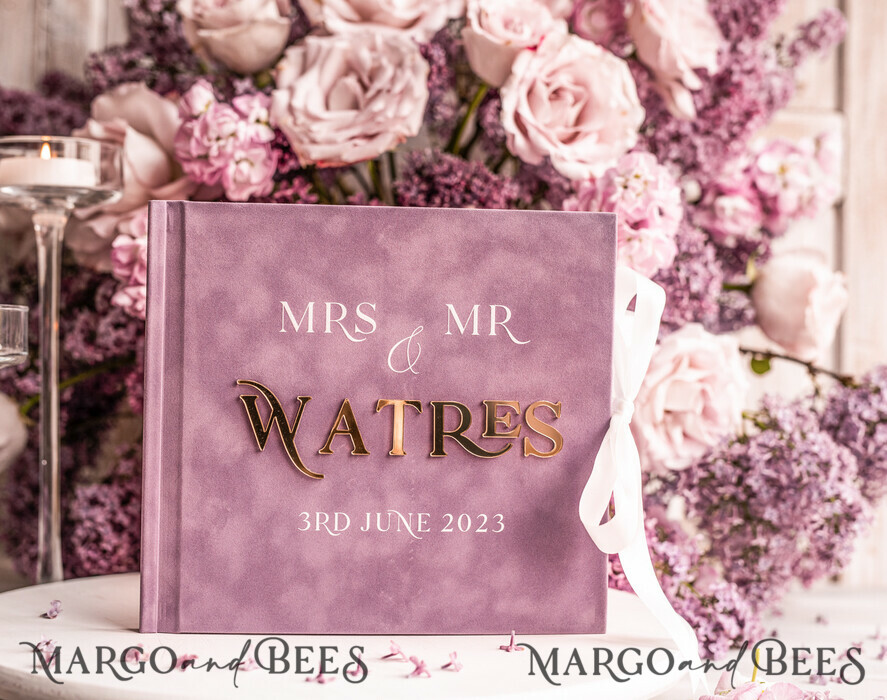 Don't forget to have a beautifully designed wedding book for your guests to sign. Choose one in mauve or pink with gold or rose gold detailing that matches the overall theme. This book will be a cherished keepsake, filled with the warm wishes of your loved ones.
5. Table Arrangement
Incorporate velvet pink and mauve elements into your table arrangement to enhance the overall theme. Consider using velvet pink table numbers, place cards, and favor boxes. These little touches can make a big impact on the overall look and feel of your reception.
6. Box for Envelopes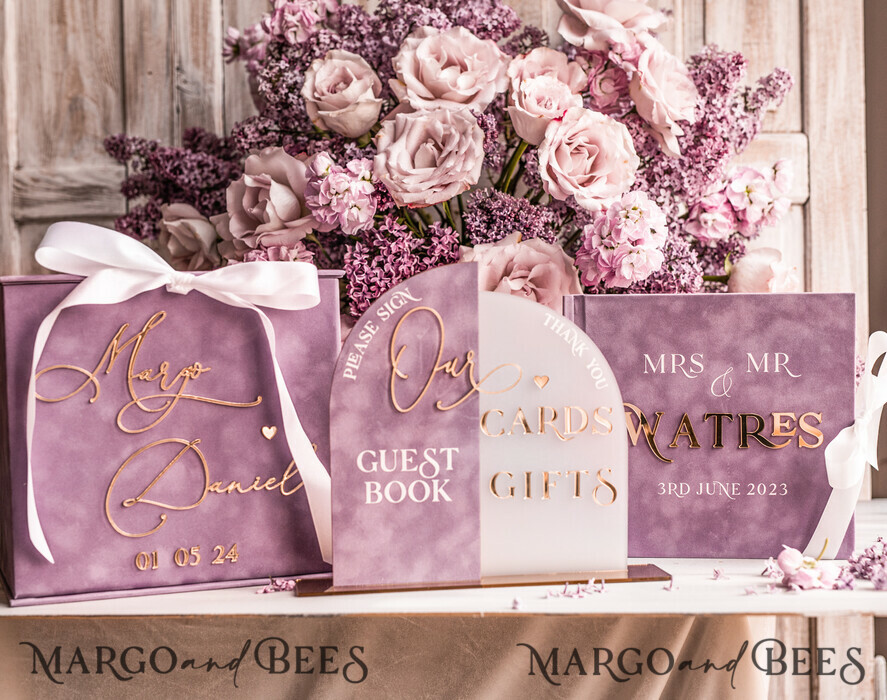 To keep your wedding day organized and secure, consider having a designated box for envelopes and cards. Choose a box that matches your theme, such as one in velvet pink with a mauve ribbon. It's both functional and adds an extra touch of charm to your gift table.
7. Bridesmaids and Groomsmen Attire
Dress your bridal party in mauve and velvet pink. Bridesmaids can wear lovely mauve gowns, and groomsmen can sport matching pink ties or boutonnieres. This coordinated look not only complements the theme but also adds a sense of unity to your celebration.
8. Wedding Cake and Desserts
Don't forget the wedding cake and desserts. Work with your baker to create a stunning cake adorned with mauve and pink floral details or rose gold accents. Complement it with a dessert table featuring pink macarons, cupcakes, and other treats.
With these eight essential elements in place, your "Mauve and Velvet Bliss" wedding will be a day filled with romantic elegance, soft hues, and unforgettable memories. It's a celebration that captures the warm and enchanting spirit of your love.