If you are looking for unique wedding invitations you must see this latest wedding invitation trends for 2019. Elegant transparent wedding stationery is one of the hottest wedding trends of the upcoming year.
Impress your wedding guests and send out impressive custom wedding invitation
or make them happier giving invitation by yourself.
Clear wedding invitations are the totally new idea for modern and classy wedding stationery.
Such personalised wedding invitation with calligraphy writing is very romantic and glamorous design.
Acrylic can be used with pretty much any pattern that you have in mind.
You can even add an extra touch of gold paint over the top to add some extra luxury
or any other colour to match your colour scheme.
Sophisticated transparent invitations can be also paired with paper for a beautiful invitation suite or lovely vellum covers. Combined with matching envelopes and small cards creates perfect wedding set.
Impress your family and friends and invite them for your big day in unique way.
Check our new transparent wedding invitations ideas!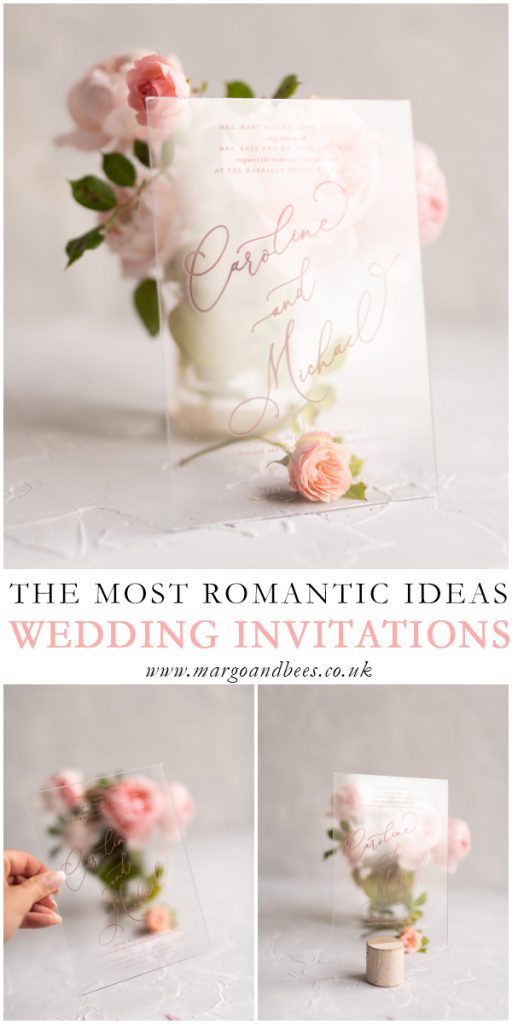 [[#weddinginvitations #transparent #acrylic #trendy #pastel #blush #gold #personalisedweddinginvitations #weddingideas #fineartwedding #elegantinvites #romanticinvitations #spring #summer #elegantinvitations #fineartwedding #calligraphy #weddinginvitations #weddinginspo #weddinginvites #weddingstationery #handmade #moderncalligraphy #weddingideas #romantic #bride #stationery]]