As the snowflakes gently fall and a crisp chill fills the air, winter presents a magical backdrop for a wedding like no other season. A winter wonderland wedding, with its enchanting atmosphere and frosty elegance, is a dream come true for many couples. If you're planning a winter wedding, here are the essential elements to help you create a celebration that embraces the season's charm.
1. Wedding Invitations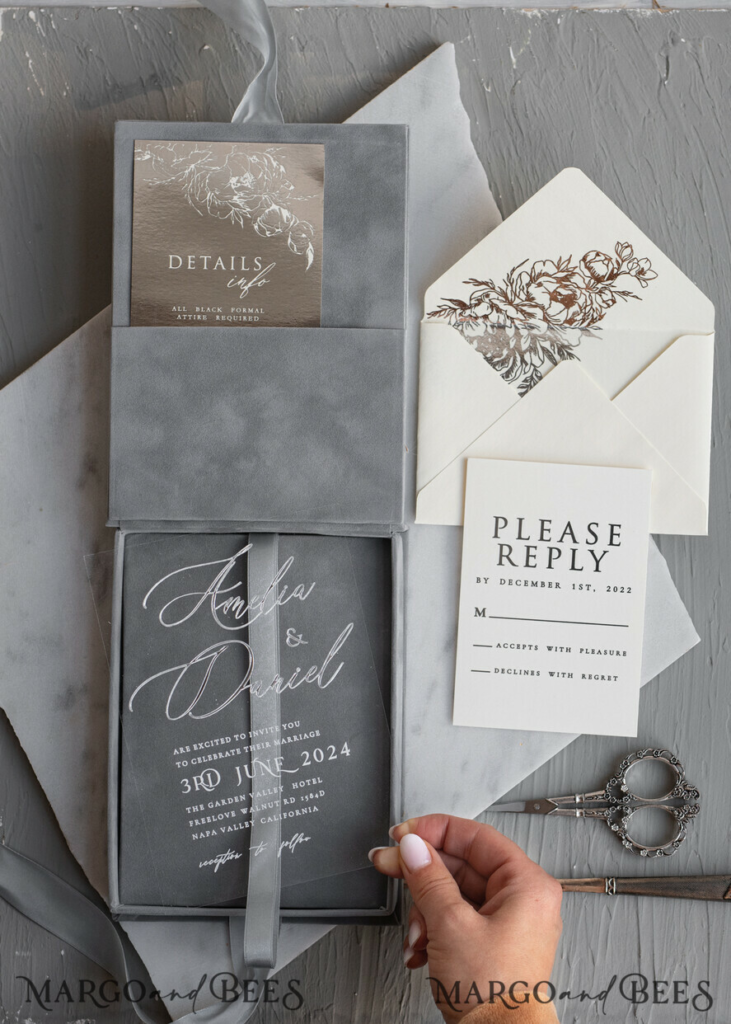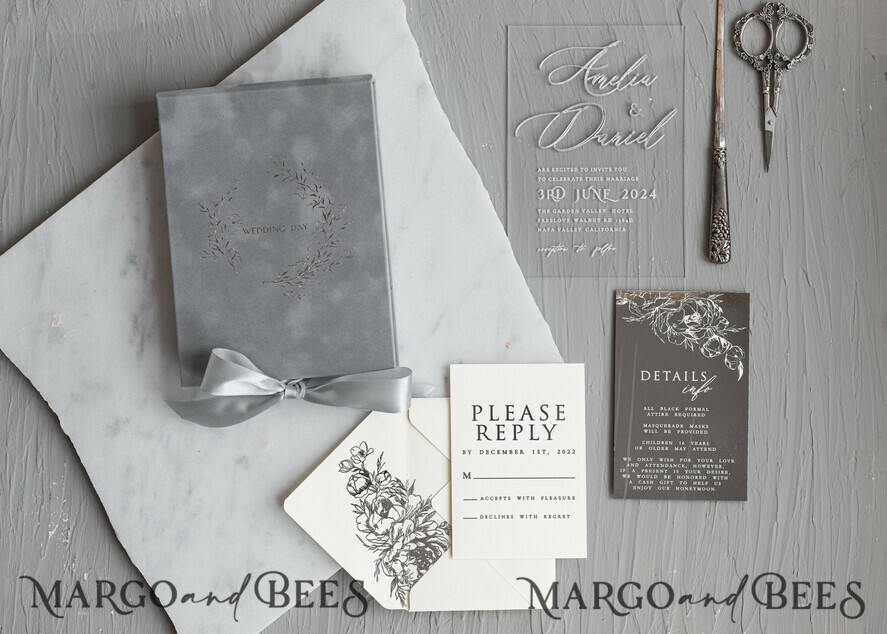 Your wedding invitations are the first glimpse your guests will have of your winter wonderland celebration. Choose invitations that reflect the winter theme, such as designs featuring snowflakes, frosty patterns, or a combination of blue and silver. Consider including elegant calligraphy and silver foil accents to add a touch of sophistication. The invitation should set the tone for the magical event that awaits your guests.
2. Venue Selection
Choosing the right venue is crucial for a winter wedding. Look for venues with cozy indoor spaces to protect your guests from the cold, but also consider beautiful outdoor areas for those memorable winter photographs. A rustic lodge, a historic mansion, or a snow-covered garden can all provide stunning settings for your special day.
3. Winter Color Palette
Embrace the season's colors by incorporating shades of blue, silver, and white into your wedding palette. These colors capture the frosty elegance of winter and create a serene and enchanting ambiance. Consider using these hues for your decor, floral arrangements, and bridal party attire.
4. Cozy Decor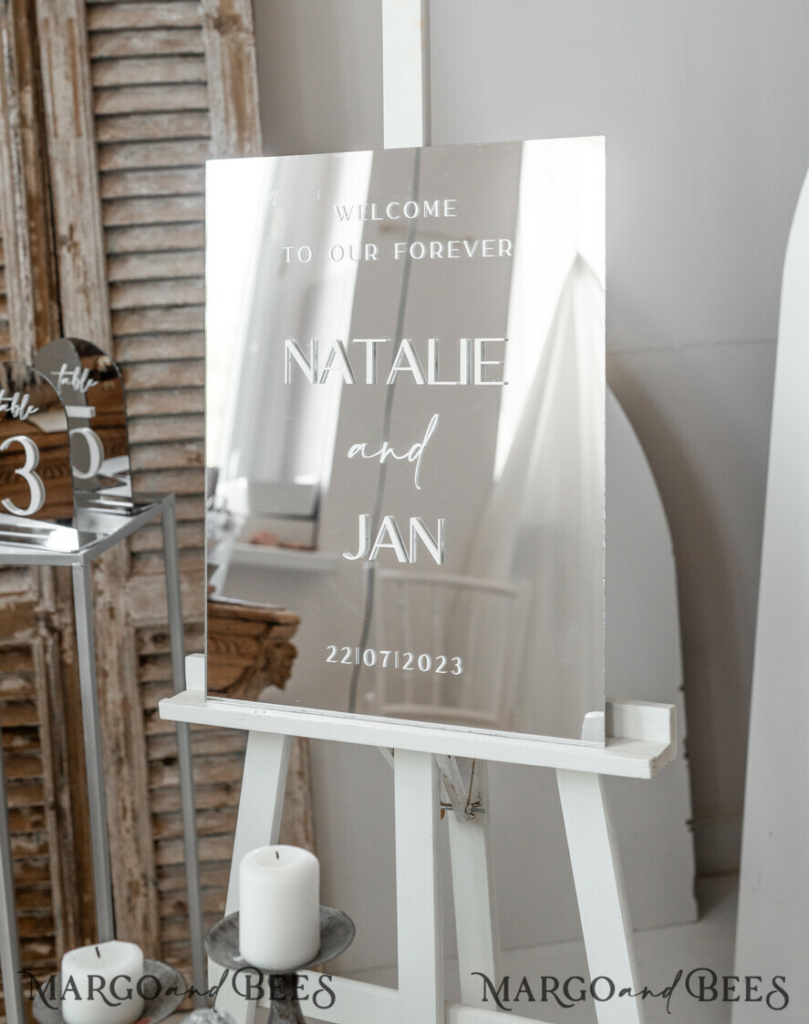 Warm up your wedding decor with cozy and inviting elements. Think about incorporating faux fur throws, plush pillows, and candlelit lanterns to create an intimate and comfortable atmosphere. Twinkling fairy lights can add a touch of magic to your decor, reminiscent of glistening snowflakes.
5. Seasonal Florals
Choose flowers that thrive in the winter season, such as white roses, ranunculus, anemones, and evergreen branches. These choices not only complement the color palette but also enhance the overall winter feel of your celebration. Consider adding pinecones, berries, and silver accents to your floral arrangements for an extra touch of seasonal charm.
6. Bridal Attire
For the bride, a long-sleeved gown with intricate lace detailing can be both elegant and practical for a winter wedding. Don't forget a faux fur stole or a stylish cape to keep warm while outdoors. Bridesmaids can look stunning in deep blue or silver dresses, and groomsmen can sport classic black tuxedos with silver accents.
7. Hot Beverage Station
Keep your guests cozy and warm with a hot beverage station. Serve hot cocoa, mulled wine, or a signature winter cocktail to add a touch of warmth to your celebration. Personalized mugs or cups can double as wedding favors and keep your guests comfortable throughout the evening.
8. Winter-Inspired Menu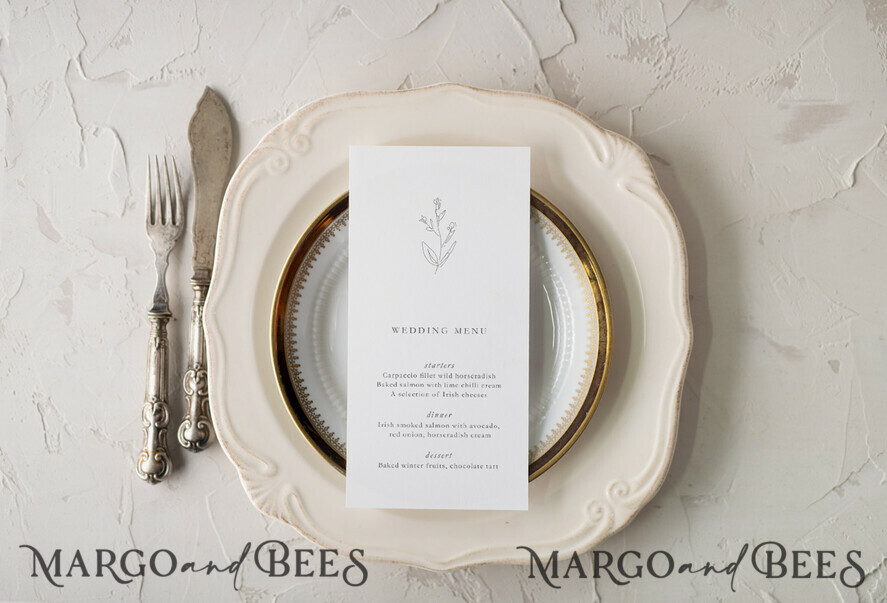 Craft a menu that incorporates seasonal flavors and ingredients. Think about hearty dishes like roasted root vegetables, savory soups, and warm desserts like apple pie or bread pudding. Your guests will appreciate a comforting meal to complement the winter ambiance.
9. Seasonal Entertainment
Entertain your guests with seasonal activities such as ice skating, a horse-drawn sleigh ride, or a cozy bonfire with marshmallow roasting. These activities can add a touch of winter magic and keep everyone engaged and delighted.
10. Photography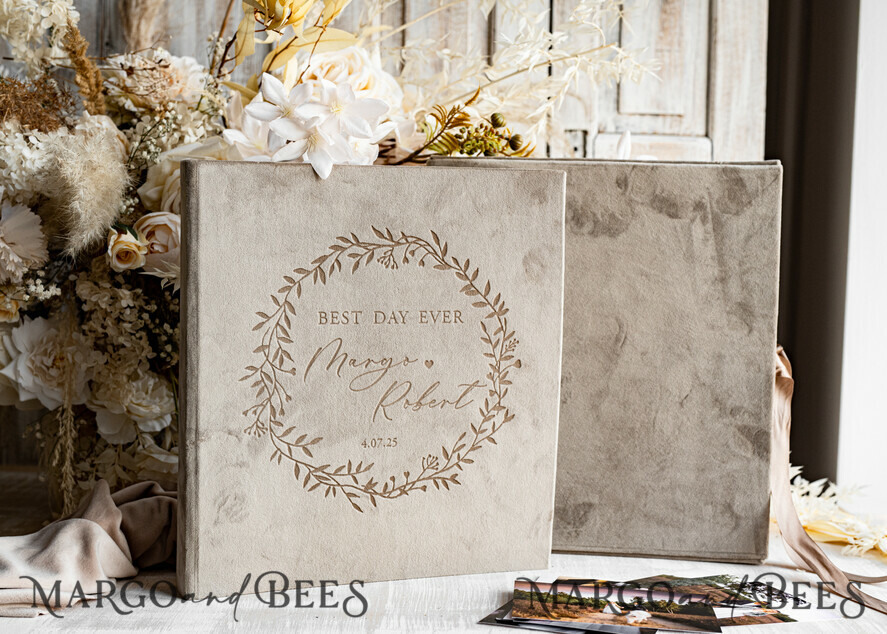 Winter weddings offer a unique and stunning backdrop for photographs. Ensure your photographer captures the beauty of the snowy landscape and the intimate moments shared by you and your loved ones.
By incorporating these essential elements, including beautiful wedding invitations, your "Dream Winter Wedding Celebration" will be a memory to cherish forever.