When it comes to wedding color palettes, few choices exude timeless elegance and romance quite like burgundy. This deep, rich hue can transform any wedding into a lavish affair, making it the perfect choice for couples who want to create an atmosphere of luxury and sophistication. From invitations to floral arrangements and beyond, let's explore the essential elements that will help you craft your own "Burgundy Elegance: The Wedding Color of the Season."
1. Invitations and Stationery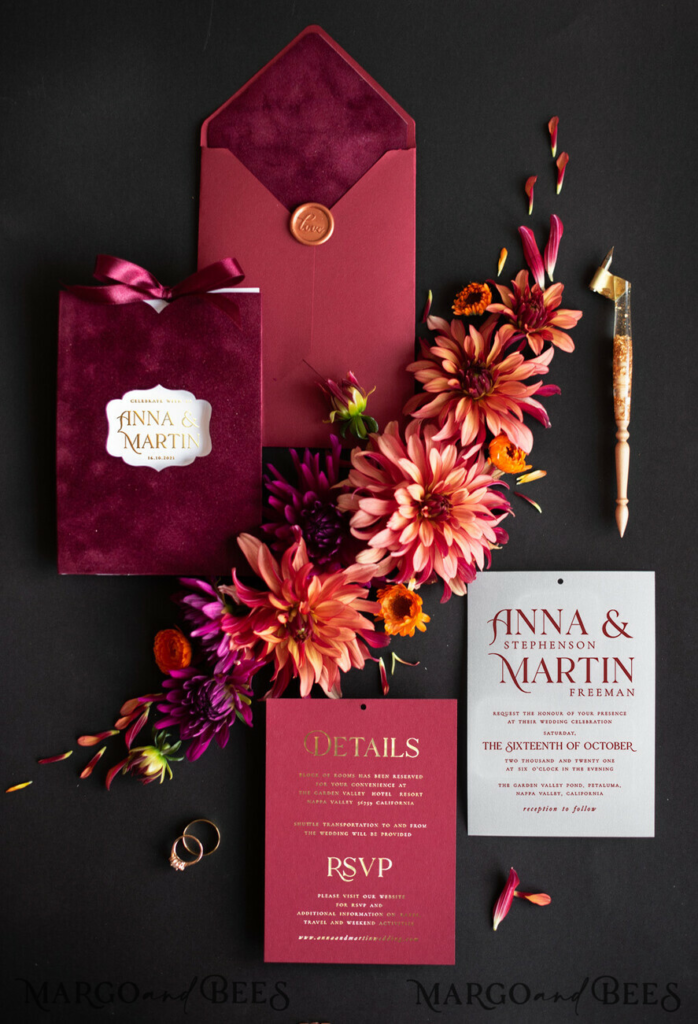 The journey into your burgundy-themed wedding begins with the invitations. Set the tone for your elegant affair with deep burgundy envelopes, gold or rose gold foil accents, and calligraphy-style fonts. Consider adding wax seals with your initials for an extra touch of sophistication.
2. Attire
For the wedding party, think about burgundy bridesmaid dresses and groomsmen in classic black tuxedos with burgundy ties or pocket squares. The bride can make a stunning entrance in a beautiful burgundy wedding gown, or choose to incorporate the color into her accessories, such as a sash or bouquet ribbon.
3. Floral Arrangements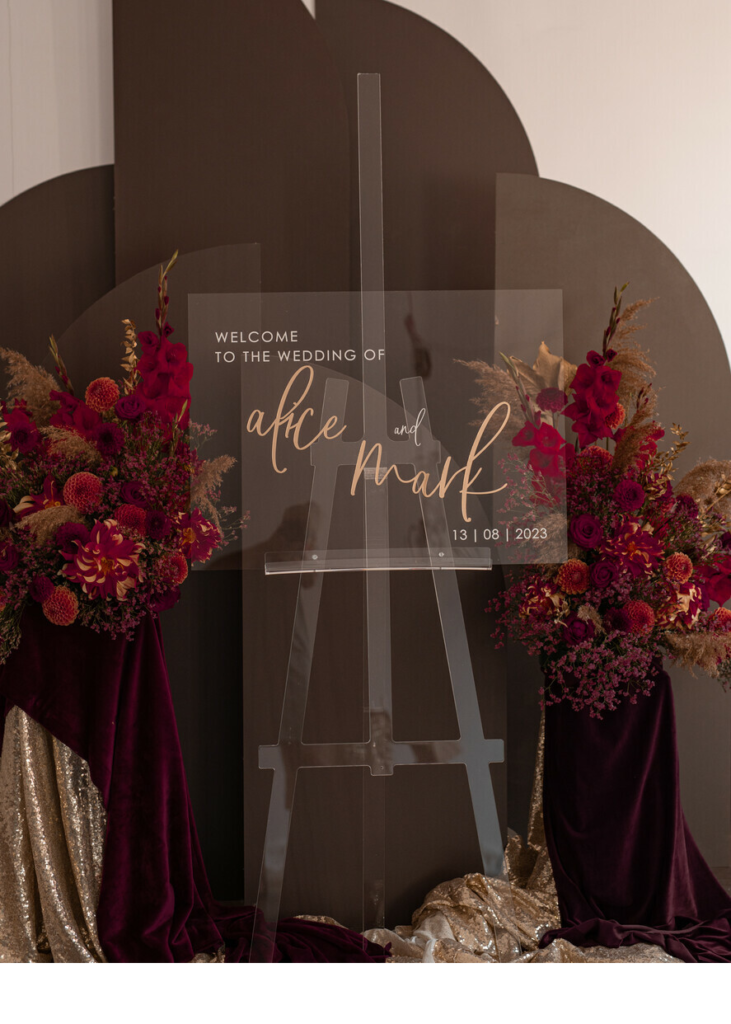 Burgundy flowers are a must for this theme. Roses, dahlias, calla lilies, and ranunculus in shades of deep red can be combined with lush greenery to create breathtaking bouquets and centerpieces. Consider adding candles and gold accents to your tablescapes for an extra touch of elegance.
4. Decor and Table Settings
When it comes to decor, think about burgundy table linens, gold or rose gold chargers, and elegant glassware. Burgundy napkins tied with silk ribbon or adorned with a sprig of greenery can add a pop of color to each place setting. Incorporate burgundy-colored votive candles for a warm and romantic ambiance.
5. Wedding Cake and Desserts
Your wedding cake can also embrace the burgundy theme. Consider a classic white wedding cake adorned with deep red floral accents or opt for a rich burgundy velvet cake with cream cheese frosting. Don't forget to include a dessert table with an array of treats, from burgundy macarons to red velvet cupcakes.
6. Wedding Favors
Send your guests home with a token of your appreciation that ties into the burgundy theme. Miniature bottles of red wine, personalized wine stoppers, or burgundy-colored candles make for delightful and memorable wedding favors.
7. Ceremony Backdrop
Create a breathtaking ceremony backdrop with a burgundy floral arch or a backdrop adorned with flowing burgundy drapes. This will provide a stunning setting for your vows and create a focal point for your ceremony.
8. Lighting
The right lighting can enhance the overall ambiance of your wedding. Consider soft, warm lighting options like string lights, chandeliers, or candlelit lanterns to create a romantic atmosphere that complements the rich burgundy color palette.
9. Wedding Stationery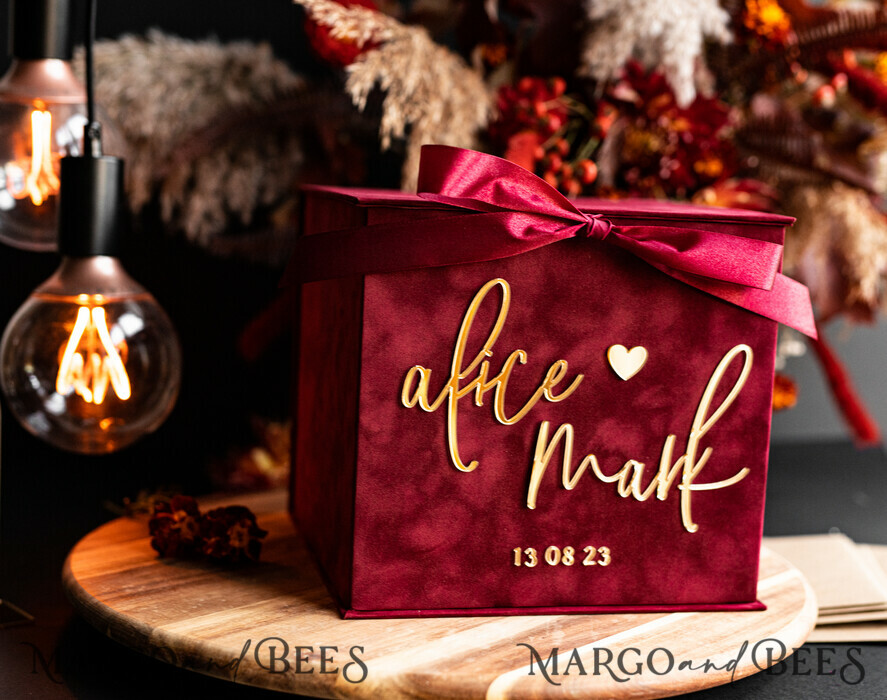 Carry the burgundy theme through your wedding stationery suite, including ceremony programs, menu cards, and place cards. Consistency in design and color scheme will tie all the elements together seamlessly.
10. Photography and Memories
Lastly, ensure that your chosen photographer captures the beauty of your burgundy-themed wedding. The deep, rich colors will make for stunning photographs that will allow you to cherish your special day for years to come.
Incorporating burgundy into your wedding theme can truly create an atmosphere of timeless elegance and sophistication. From the invitations to the decor and everything in between, every detail contributes to the overall magic of "Burgundy Elegance: The Wedding Color of the Season." So, embrace this luxurious hue and create a wedding day that you and your guests will remember forever.