A "Boho Navy Magic" wedding combines the charm of bohemian style with the enchantment of deep blue hues. If you're planning this romantic and unique celebration, here are 10 essential elements to bring your vision to life:
1. Wedding Invitations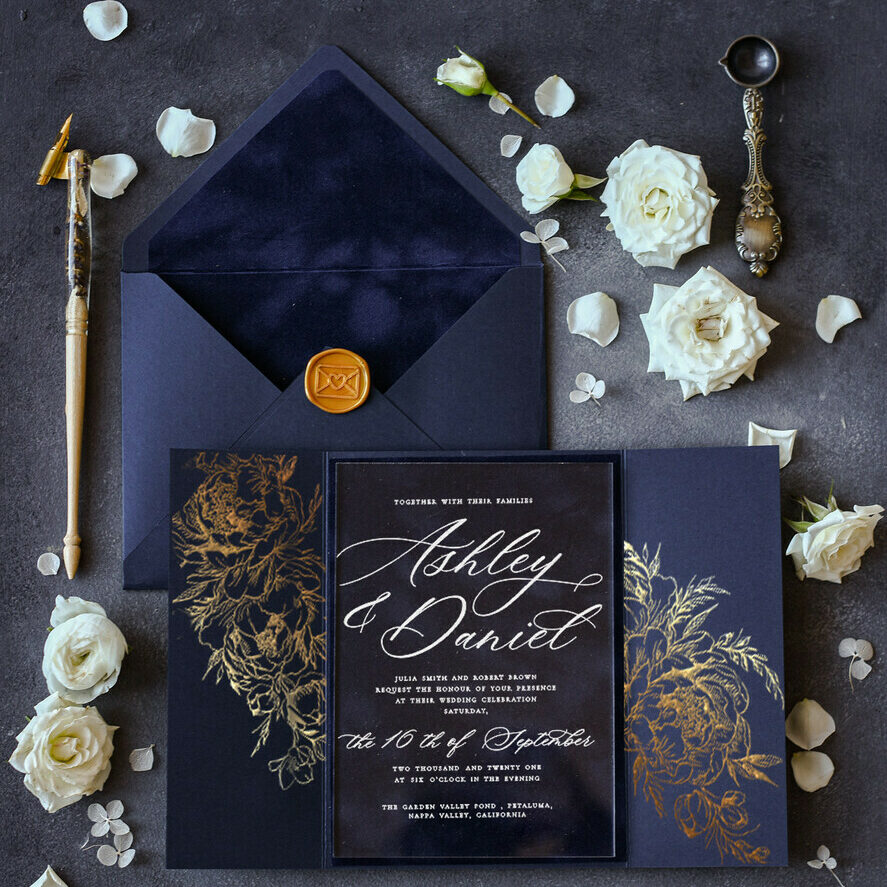 Begin by setting the tone with invitations that reflect your boho navy theme. Incorporate whimsical fonts and navy blue accents to create an artistic and inviting design.
2. Music
Choose a musical backdrop that mirrors the bohemian vibe of your wedding. Live acoustic bands, folk-inspired playlists, or even the sound of gentle waves can infuse the air with romance.
3. Wedding Guest Book and Vows Books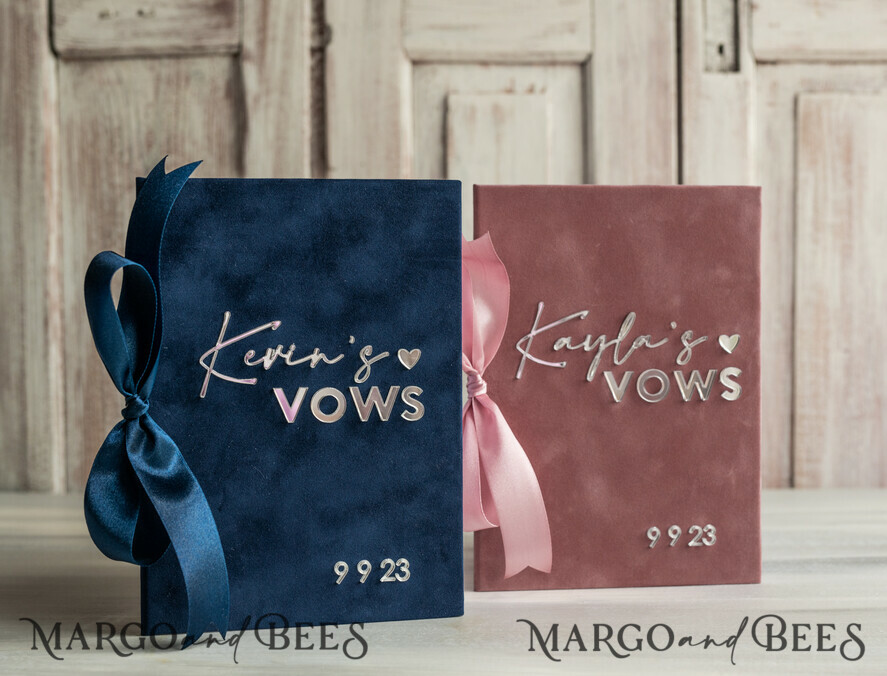 Provide a guest book with boho navy details for your loved ones to leave heartfelt messages and well-wishes. Vow books can feature artistic designs that hold the words of your love promises.
4. Flowers
Select flowers that reflect the deep blue and bohemian theme. Use blooms like blue hydrangeas, delphiniums, and wildflowers, combined with earthy greenery for unique and whimsical bouquets and centerpieces.
5. Table Decor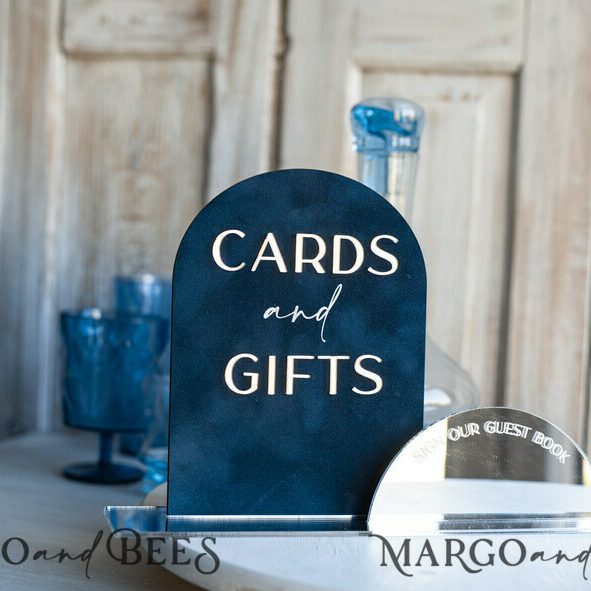 Create a boho-inspired tablespace with mismatched tableware, vintage vases, and dreamcatcher centerpieces. Incorporate natural elements like wood and jute for a rustic and artistic look.
6. Lighting
Illuminate your venue with soft, warm lighting to create an intimate and cozy atmosphere. Consider string lights, lanterns, and candlelit pathways for a magical touch.
7. Envelope Box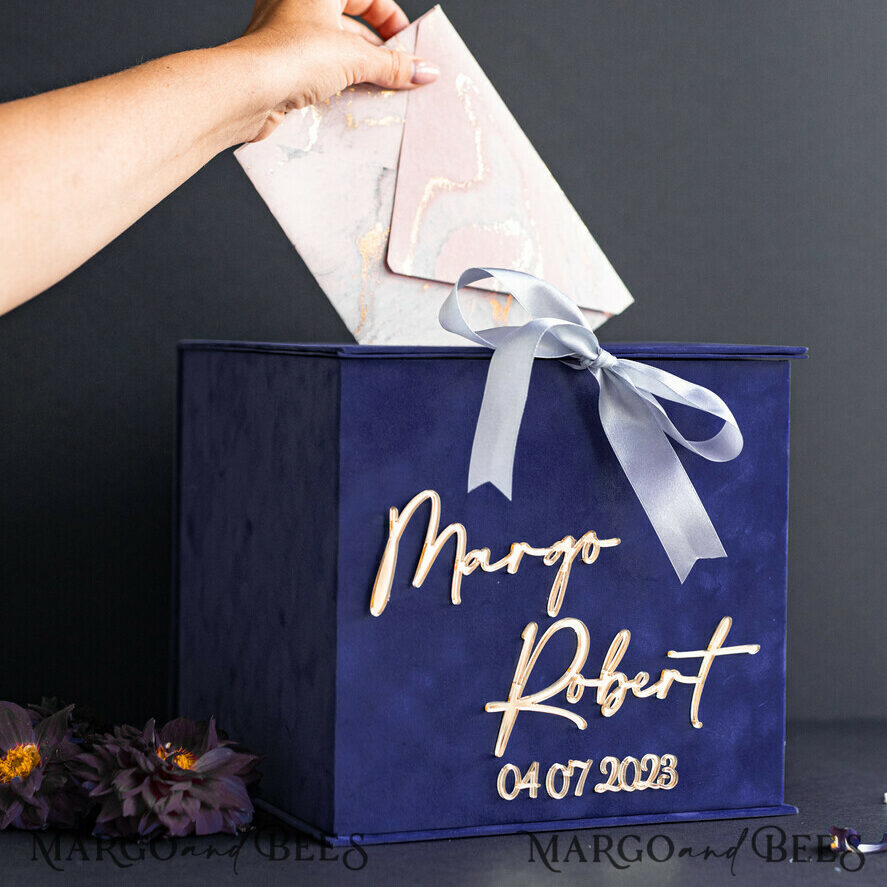 Keep your wedding cards and well-wishes organized and secure with an envelope box that embraces the boho navy theme, ensuring a seamless and beautiful way to collect your guests' blessings.
8. Ceremony Backdrop
Design a captivating ceremony backdrop that combines dreamcatchers, macramé, and navy blue fabrics. This unique element will provide a stunning focal point for your vows.
9. Place Cards and Seating Arrangement
Personalize your seating arrangement with boho-inspired place cards, ensuring that your guests find their seats with ease while adding an artistic touch.
10. Wedding Arch
A floral-adorned wedding arch with a blend of deep blue and bohemian elements will frame your ceremony beautifully and create a magical atmosphere.
Your "Boho Navy Magic" wedding will be a fusion of romance and artistic expression. By incorporating these essential elements, you'll create a celebration that reflects your unique love story and provides an enchanting experience for you and your guests.