When it comes to wedding palettes that exude romance and timeless elegance, few choices are as rich and enchanting as burgundy, dark red, and pink flowers. These hues evoke feelings of love and passion, making them perfect for a wedding celebration that's filled with romance. To help you bring your vision to life and create the perfect "Blooms in Burgundy" wedding, let's explore the essential elements that will make your special day truly unforgettable.
1. Wedding Invitations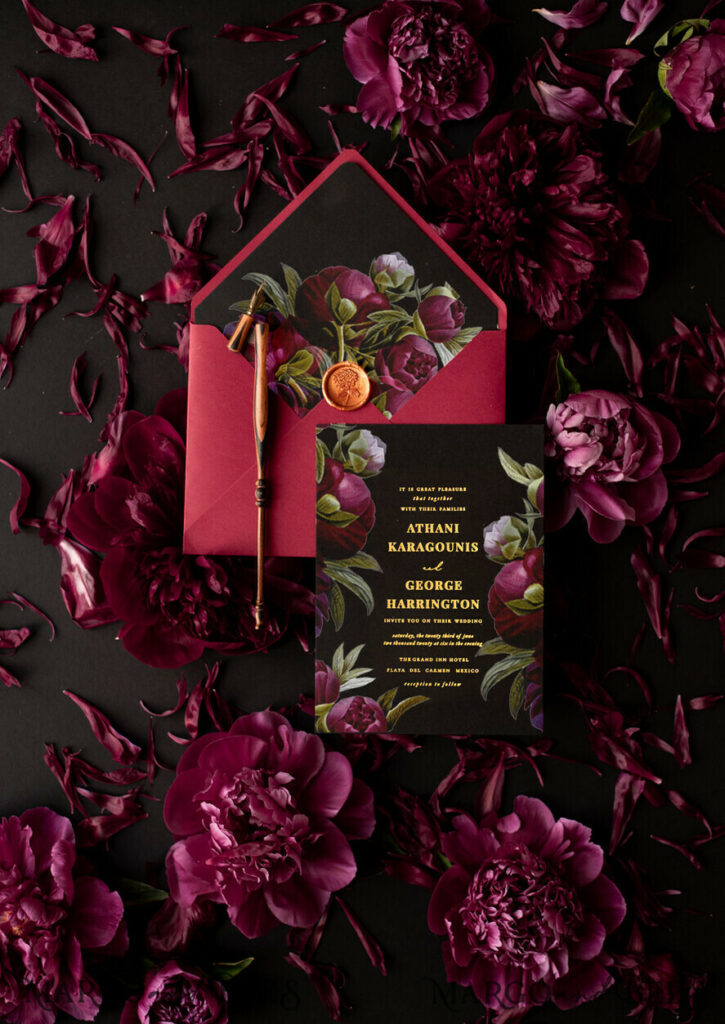 Your wedding invitations set the tone for your entire celebration, and for a wedding with a focus on romantic burgundy, dark red, and pink flowers, they should reflect the love and passion you share. Consider deep burgundy and blush pink invitations adorned with delicate floral accents. These invitations will hint at the elegance and romance your guests can expect.
2. Table Setting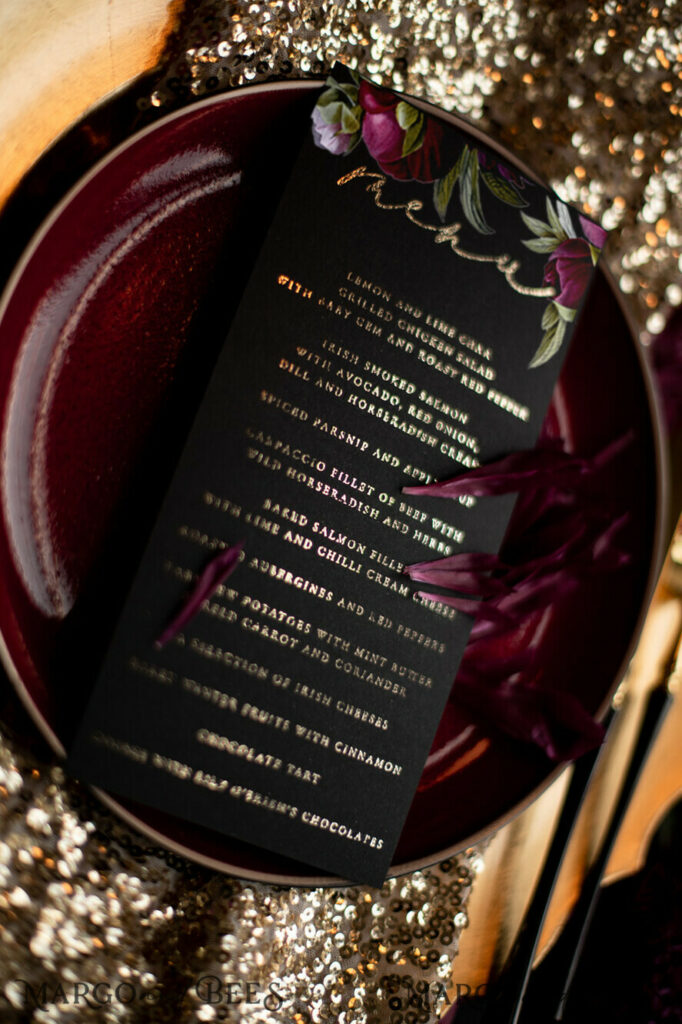 Designing an enchanting table setting is crucial for your floral-focused wedding. Use burgundy table linens as your base and add dark red and pink floral centerpieces that feature lush roses, peonies, and ranunculus. Incorporate gold or rose gold flatware and glassware to add an extra layer of sophistication.
3. Flowers
The star of your wedding is, of course, the flowers. Opt for deep red roses, romantic pink peonies, and lush burgundy dahlias to create stunning bouquets and centerpieces. Complement these with greenery and subtle gold accents for a touch of opulence. The interplay between the dark reds and vibrant pinks will evoke passion and love.
4. Wedding Book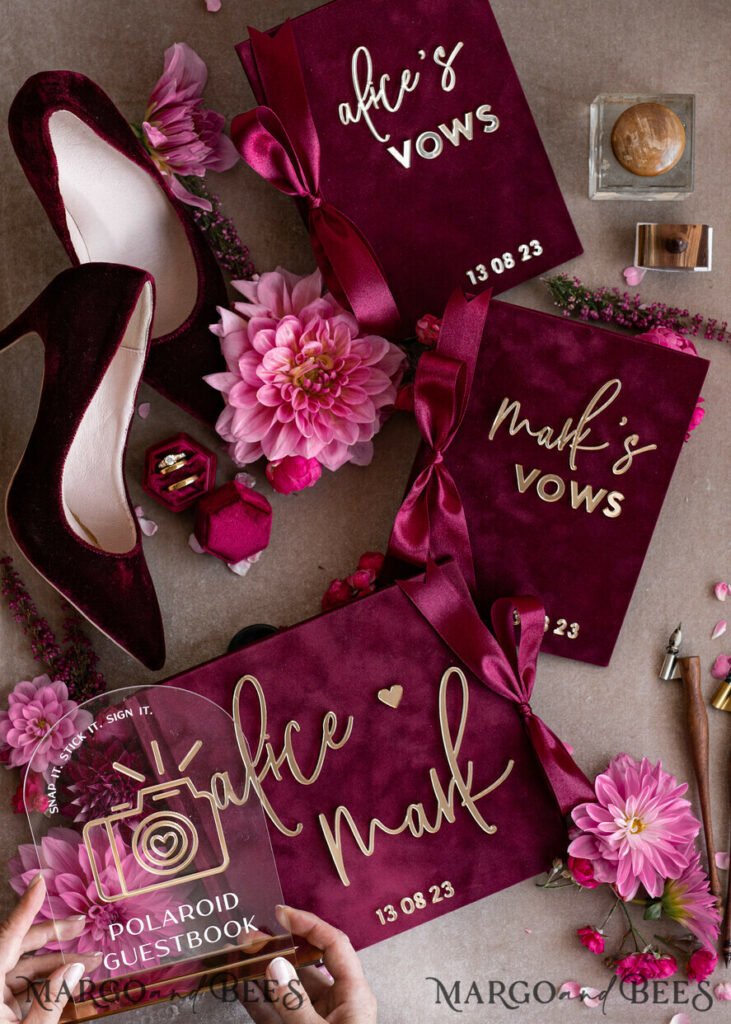 Your wedding book is a treasured keepsake that will forever remind you of your special day. Look for a burgundy or dark red velvet cover with gold embossing for an elegant touch. This book will not only hold precious memories but will also add to your wedding decor as a beautiful piece.
5. Table Arrangement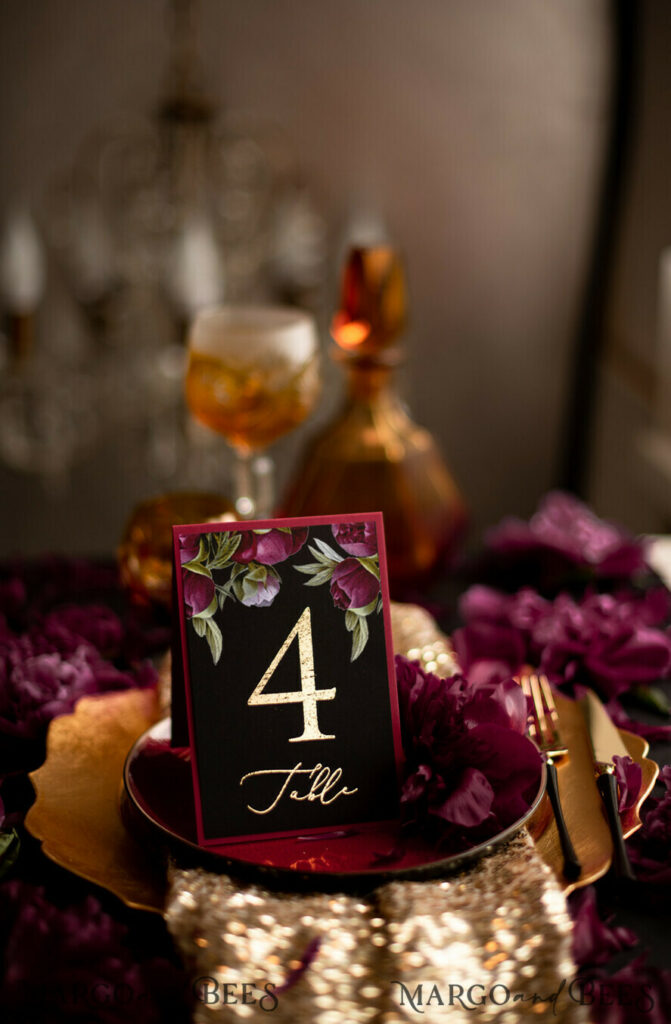 Elevate your table arrangements by selecting tall, dramatic centerpieces that mirror the richness of your color palette. Use burgundy candles, golden candleholders, and dark red and pink flower arrangements to create a sense of opulence and romance.
6. Box for Envelopes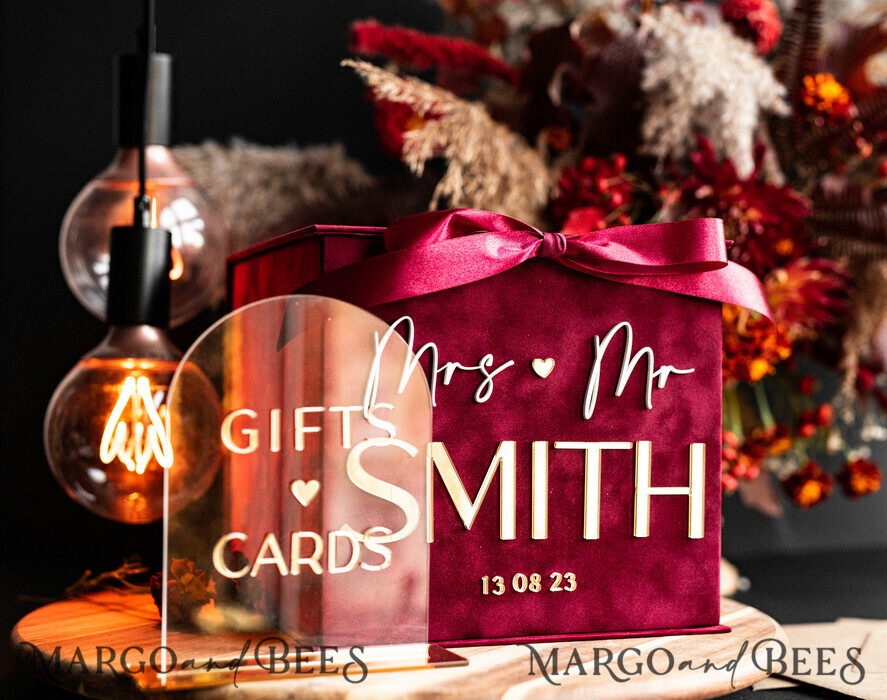 To ensure the safekeeping of your wedding cards and well wishes, choose a decorative envelope box. Consider a burgundy velvet box with gold accents to match the theme. It's a practical yet stylish solution that fits perfectly within your wedding decor.
Your burgundy, dark red, and pink floral wedding is bound to be a testament to romance and elegance. By incorporating these essential elements, from your wedding invitations to your table settings and floral arrangements, your "Blooms in Burgundy" celebration will be a day filled with love and passion, leaving you and your guests with cherished memories to last a lifetime.